About this Event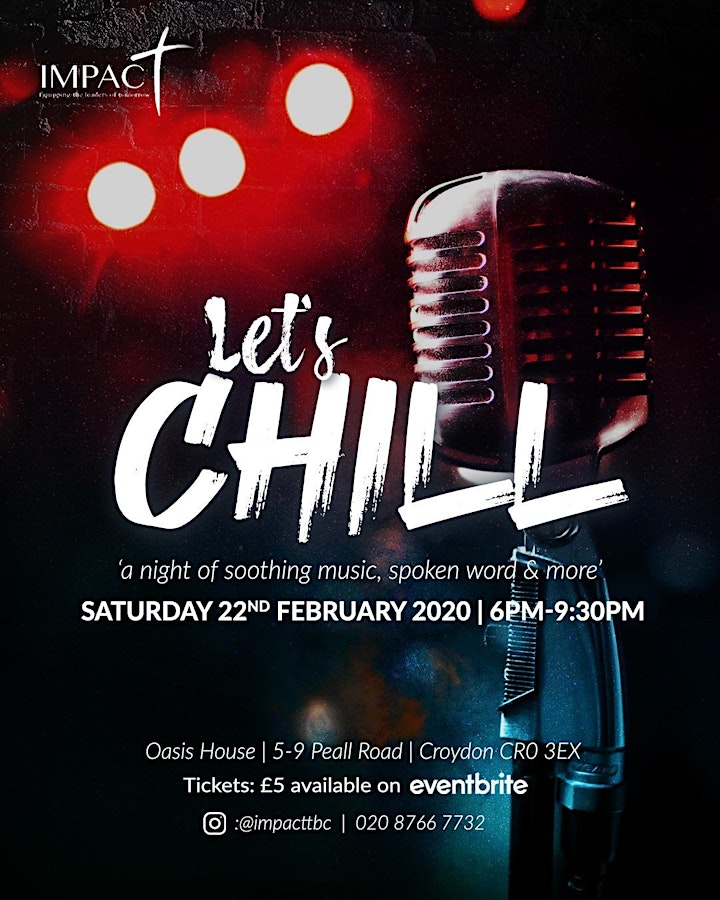 Let's Chill is a Christian open mic night which is being launched on Saturday 22nd February 2020! Come and meet other young adults in a relaxed chilled atmosphere.
The night will consist of:
- Spoken word
- Singers
- Rappers
- Saxophonist
plus more!
Venue: Trinity Baptist Church, Oasis House, 5-9 Peall Road, Croydon CR0 3EX.
Tickets are only £5 per person, with a proportion of the profits being donated to The Hope Centre Orphanage in Ghana.