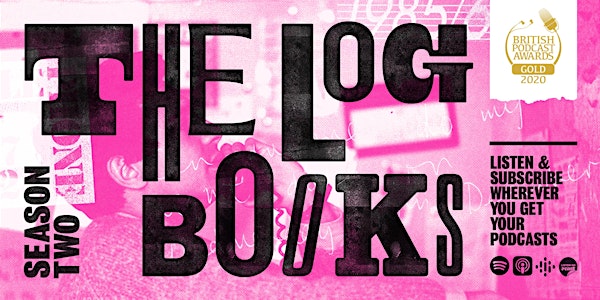 Imperial 600 & The Log Books: LGBTQ+ Solidarity in the Eighties
The '80s was a tough time to be LGBTQ+, learn more about the challenges and how it affected the community.
About this event
The Eighties were a difficult time to be LGBTQ+ in Britain — as seen in Channel 4's It's A Sin. A homophobic government, widespread prejudice and a major public health crisis causing disease, death and further stigma. But it was also a period where the queer community pulled together in solidarity and joy, as seen in the handwritten notes of volunteers at Switchboard - the LGBT+ helpline.
These notes are the backbone to The Log Books podcast, along with memories from dozens of contributors and hosts Tash and Adam. In this event, Adam will reprise the story of Britain's LGBTQ+ history started at last year's Imperial 600 event, which covered the Seventies. Adam will walk us through the highs and lows of the Switchboard's Eighties log books, as covered in the second season, pick out his favourite stories, and answer questions on producing an award-winning podcast during the lockdown in 2020. Themes will include HIV/AIDS, censorship, migration, Section 28 (anti-gay legislation), violence, intolerance, biphobia, community, laughter, and solidarity.
The Log Books was named Best New Podcast (Gold) at the British Podcast Awards 2020, is five-star rated on Apple and has been featured in, among others, History Hit with Dan Snow, Esquire, Slate.com and The Guardian, where Miranda Sawyer wrote that the podcast is "immensely moving".
More about the Speaker
Adam Zmith is a writer and podcaster, and co-host and co-producer of The Log Books. He is a London Writers Awardee (2019-20), the literature programmer for Fringe!, east London's queer film and arts fest, and a volunteer at Diversity Role Models. He is formerly a journalist and social media editor.