Description
Drop in for a night of Imperial inventions from the last 150 years. From the small idea that saved 100 million lives, to tech start-ups and London's future innovators
Register for this Imperial Fringe to help us keep check on numbers and ensure you have the best possible time. By registering, you'll receive a preview of the full programme of live demonstrations, workshops and talks. Please note that registration does not guarantee seats for our talks programme.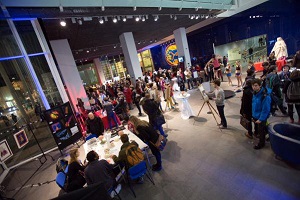 Imperial College London is synonymous with innovation, inventions and new ideas as much as academic breakthroughs. Back in 1845 innovation was key to the creation of our first college, the Royal College of Chemistry, from which came inventor William Perkin and his 'Perkin purple' dye that revolutionised the fabric business, bringing 'royal' purple to the masses.
Pioneering inventions soon followed in fields like electrical engineering with the ammeter. While in medicine, Sir Alexander Fleming famously discovered penicillin at our St Mary's Hospital Medical School, sharing the Nobel Prize with two other Imperial associated professors, Sir Ernst Chain and Sir Howard Florey.
Today, Imperial continues to be a world class centre for innovative ideas, turning them into prototypes and supporting their development into fully formed products and businesses. Currently, 136 active Imperial start-ups support 1,300 jobs and have generated £900m of investment since 2012.
On 21 March, we will celebrate our innovative past, present and future with a one-night only celebration, the latest in our Imperial Fringe series. See artefacts from our 150 year history, get hands on with the latest Imperial inventions and start-up tech, and meet the next generation of student innovators showcasing their prototypes and game-changing ideas. Throw in talks from tech futurists, workshops to bring out your inner creative innovator, and a Perkin-inspired mauveine block printing art station, and it promises to be an inspiring night!
What to expect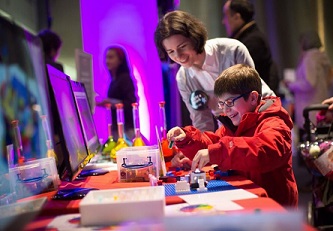 Invention Dimension is the latest in Imperial College's Fringe series of free public open evenings. Our academics, students and staff bring different themes to life for one night only through live demonstrations, arty workshops, interactive experiments and inspiring talks.
Please register here to let us know if you're attending. Join us any time between 5-8pm to:
Enjoy an exhibition of Imperial's innovative past, with artefacts including Fleming's microscope and the world's first synthetic dye. Talk with historians and the scientists who are still making use of these great innovations today.

Discover your 'Inner innovator' with workshops run by ThinkCafe founder and Imperial alumni Tim Craske.
Meet today's Imperial innovators and their products including the next generation of gamified psychometric testing, and a multisensory cloak that interacts with the virtual world to bring training or physiotherapy sessions to life.
Get arty in our innovation-inspired workshop where you can block print with Perkin's royal purple, and bring embroidery into the 21st century with Sabina Weiss' Remaster tech.
Look to the future with student innovators demonstrating their inventions and prototypes.
Hear from our Enterprise Lab and the student using it to develop their business ideas in our talks programme which will also feature Biotech futurist and Imperial alumni Elsa Sotiriadis discussing biohacking and opportunities for inventors and entrepreneurs in the 'technology of life'.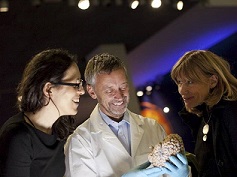 Please note: Our Fringe events are typically busiest between 5-6pm. To make the most of your experience and enjoy more opportunities to talk to our researchers, we would recommend dropping in after that time.
Follow us on Twitter at @ImperialSpark or use #impfringe for the latest additions to the Fringe line-up. For more information about the Imperial Fringe series and Imperial Festival visit the Fringe webpages.