Implementing a National Genomic Medicine Service for the NHS: building on the legacy of the 100,000 Genomes Project

Tuesday, 7 November 2017 from 09:00 to 10:30 (GMT)
Ticket Information
This event is invite-only
Event Details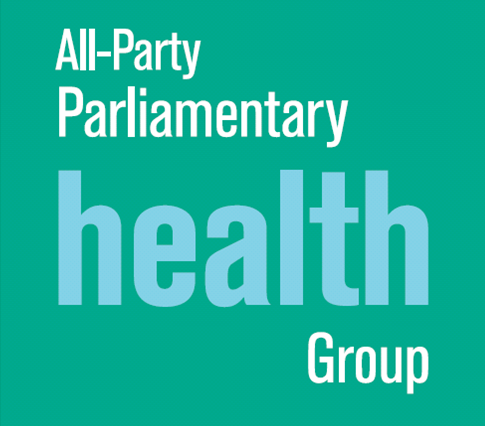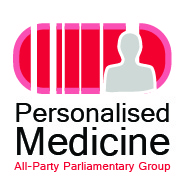 Implementing a National Genomic Medicine Service for the NHS: building on the legacy of the 100,000 Genomes Project 
A joint event by the All-Party Parliamentary Health Group and the All-Party Parliamentary Group for Personalised Medicine
Date:     Tuesday 7th November 2017

Time:    9:00- 10:30am      
Venue:  Macmillan Room, Portcullis House 
Chair:   Helen Whately MP, Chair, All-Party Parliamentary Health Group and Chair, All-Party
            Parliamentary Group on Personalised Medicine      
Speakers:
Professor Sue Hill, NHS Chief Scientific Officer for England
Professor Lyn Chitty, Professor of Genetics and Fetal Medicine, UCL Great Ormond Street Institute of Child Health
Dr Jean Abraham, Consultant Medical Oncologist, Cambridge University Hospitals NHS Foundation Trust
Dr Hilary Burton,  Chair of the Genomics in Mainstream Medicine 

Working Group

 of the Royal College of Physicians, Health Education England and the PHG Foundation, 2014-17
Genomic medicine is an emerging medical discipline that involves using information about an individual's DNA to improve their clinical care, whether for accurate diagnosis, risk prediction, prognosis and/or treatment of medical conditions. 
Genomics involves the sequencing and analysis of genomes. A genome is a complete set of DNA from an individual; differences between them can affect people's various characteristics, including their risk of, and response to, disease. Through the world leading 100,000 Genomes Project - originally set up to sequence 100,000 human genomes from 70,000 patients and family members by the end of 2017- the NHS is building partnerships with the scientific community and industry to decode the genomes of people with rare diseases and cancer. It is hoped that this will help doctors to precisely diagnose cancers and rare diseases in individual patients - enabling them to predict the development of diseases and potentially offer targeted, personalised treatments to patients based on their own, unique, genetic code.  
NHS England is currently looking at embedding personalised medicine into mainstream healthcare, so that clinicians from oncology and other mainstream medical specialties outside clinical genetics can access and use genomic testing, but there is still a long way to go before access to genomic medicine becomes a reality for all patients. So what needs to happen now and what will be the benefits for patients in decades to come? 
To learn more about the ground-breaking subject of genomic medicine, which offers improved care for patients with cancer, rare, and infectious diseases we are delighted to be joined by a distinguished panel of experts leaders in their field . We do hope you can join us for what will be an interesting and enlightening seminar and discussion.
Organiser
The All-Party Parliamentary Health Group
Our Role
The All-Party Parliamentary Health Group (APHG) is a group dedicated to disseminating knowledge, generating debate and facilitating engagement with health issues amongst Members of Parliament. The APHG comprises Parliamentarians of all political parties and both Houses of Parliament, it provides information with balance and impartiality and it focuses on local as well as national health issues. 
By acting as a forum for discussion and a vehicle for the dissemination of information about health and social care, we enable Parliamentarians, policy makers, healthcare professional and other health stakeholders to play their part in working towards the best possible delivery of national health and care services.
Our Activities
We inform and engage Parliamentarians in three main ways:
- holding seminars and events at Westminster;
- producing a Daily Media Bulletin and a Weekly Parliamentary E-Bulletin for    Parliamentarins and other key stakeholders in health; and
- providing web-based health information resources.
Our Structure 
The APHG's agenda is set by its All-Party team of elected Parliamentary Officers in consultation with its distinguished Advisory Panel, and delivered by a dedicated secretariat based in the social enterprise Policy Connect in Southwark. 
The Group is supported by an Associate Membership of 14 leading organisations in the UK health sector who, as well as providing an independent source of funding, offer a valued insight into present developments occurring within the wider healthcare community in the UK.