Description
The 25th May 2018 is rapidly approaching. Is your business GDPR ready?
Data Protection is currently front of mind, with the date for new GDPR legislation enforcement fast approaching. Much of the discussion has centred around the size of potential fines and the impact on marketing databases of the changes to consent.
We are delighted to welcome Hellen Beveridge, who will be giving a very practical presentation on how SMEs can become GDPR compliant. Hellen has had a long career in events marketing and is using this experience to help companies of all shapes and sizes navigate their way through this data protection maelstrom. She believes that the legislation should be viewed less as another set of red tape to be endured and more as an opportunity to bring business practices in to the 21st Century.
Implementing GDPR. Practical steps for SMEs

This interactive session will focus on:-
What key factors does your business need to address before May 2018?
What practical steps should your business take to become GDPR compliant?
How do you remain compliant?
During the morning, there will be plenty of time to ask questions about getting your business GDPR ready.
Agenda
7.45 - 8.00 - Registration. Croissants & bacon baguettes
8.00 - 9.00 - Implementing GDPR. Practical advice for SMEs
9.00 - 9.30 - Questions
About Hellen Beveridge FIDM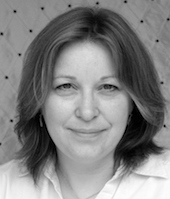 Hellen Beveridge's experience covers inbound and outbound marketing; meetings and live event management; publishing; and traditional communications, data and PR. She is now using this knowledge, plus extensive training in data protection, to help organisations operate within the ever expanding data protection legislation.
She has worked with many clients, including publishers, exhibition organisers, commercial companies, NGOs, local authorities, trade unions and membership organisations, dealing with the development and production of everything from membership research and recruitment, direct, digital and content marketing, websites, social media, virtual events and live exhibitions. Therefore she is well placed to understand the commercial imperatives when giving advice about data protection.
Hellen is currently working with Circdata as Head of Strategic Insight, a connective marketing and data role which is focused on enabling clients to grow their businesses within the framework of the impending GDPR legislation. She was made a Fellow of the Institute of Direct Marketing in 2008 and is a member of the IAPP (International Association of Privacy Professionals).