Description
Implementing a Lean-Agile SAFe transformation in the enterprise with SAFe® 5 Program Consultant Certification based on version 5.0 of SAFe
Hosted by Value Glide delivered by Scaled Agile Inc.
Prices & Discounts
Duration: 4 days
Price: Euro 2995.00 per Attendee. Currency: Euro
Early Bird Discounts:
Attendees that register for the Class at least 30 days prior to the first day of the Class may be extended a Euro 200 discount per Attendee.
Group Discounts:
3 Attendees registered from the same company: 5% of the total Registration Fee
5 or more Attendees registered from the same company: 7.5% of the total Registration Fee
Partner Discounts:
If an employee of a current SAI Partner is registering for the class, the following discount percentages may be applied to the registration fee for such attendee:
Gold Partner: 20% Silver Partner: 15% Bronze Partner: 10%

For Group or Partner Discounts, please email hello@valueglide.com
Summary
During this four-day course, attendees will learn how to lead a Lean-Agile transformation by using the practices and principles of the Scaled Agile Framework (SAFe) and the seven core competencies of the Lean Enterprise.
Attendees will practice how to coach programs, launch Agile Release Trains, create a DevOps culture to build a Continuous Delivery Pipeline, and empower a Lean Portfolio.
The first two days of the course—Leading SAFe®—provide the basis to teach SAFe to leaders. The final two days focus exclusively on what it takes to successfully implement SAFe in the enterprise. Becoming a change agent and a Certified SAFe® 5 Program Consultant (SPC) enables attendees to coach and guide the enterprise toward success in a disruptive marketplace and empowers them to implement a Lean-Agile SAFe transformation.
Who Will Benefit?
Professional services consultants
Internal change agents, Lean-Agile Center for Excellence (LACE) participants, Agile Working Groups
Business and technology executives, leaders, managers, and directors
Portfolio managers and fiduciaries, Project/Program Management Office (PMO) personnel
Development, QA, and IT managers
Program and project managers
Product and product line managers
Process leads and lifecycle governance personnel
Enterprise, System, and Solution Architects
Topics Covered
Leading SAFe® days 1 – 2
Thriving in the digital age with business agility
Becoming a Lean-Agile leader
Establishing Team and Technical Agility
Building solutions with Agile Product Delivery
Exploring Lean Portfolio Management
Leading the change
Implementing SAFe® days 3 – 4
Reaching the tipping point
Designing the implementation
Launching an Agile Release Train
Coaching ART Execution
Extending to the portfolio
Accelerating to business agility
Becoming an SPC
What you'll learn
To perform the role of a SAFe® Program Consultant (SPC), you should be able to:
Lead a Lean-Agile Enterprise transformation
Implement SAFe
Implement Lean Portfolio Management
Perform Value Stream identification
Launch and coach Agile Release Trains
Coordinate multiple Agile Release Trains with a Solution Train
Use the seven core competencies to achieve business agility
Train managers and executives in Leading SAFe®
Continue your learning journey and become enabled to train other roles in a SAFe Enterprise
Prerequisites
All stakeholders in a Lean-Agile transformation are welcome to attend the course, regardless of experience. However, the following prerequisites are highly recommended for those who intend to take the SAFe® 5 Program Consultant certification exam and practised as a SAFe® 5 Program Consultant (SPC):
More than 5 years of experience in software development, testing, business analysis, product, or project management
More than 3 years of experience in Agile
One or more relevant Agile certifications
What You Get
Class registration includes:
Attendee workbook
Preparation and eligibility to take the SAFe® 5 Program Consultant (SPC) exam
One-year membership to the SAFe Community Platform
Course certificate of completion
Attendees must attend all four days of the course to be eligible to take the exam.
Eligibility to train others in SAFe
As a SAFe® 5 Program Consultant (SPC), What you get you can continue the learning journey by achieving validation to license and teach SAFe courses.
For additional information visit https://www.scaledagile.com/becoming-an-spc/
Annual Renewal
Certifications expire one year from the date of certification is earned.
Professional Development Units (PDUs) and Scrum
Education Units (SEUs)
You may be eligible to apply for 30 PDUs toward your continuing education requirements with the Project Management Institute (PMI) for PMP, PgMP, and PMI-ACP certifications
You may be eligible to apply for SEUs under Category C, toward earning or renewing your CSP through the Scrum Alliance
Your Trainers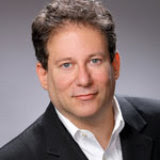 Richard Knaster

, SAFe Fellow, Principal Consultant

Richard Knaster actively works on advancing SAFe's Lean-Agile methods as a SAFe Fellow and Principal Consultant. He is passionate about helping organizations create a better environment to deliver value, improve quality and flow, and be more engaging and fun. Richard is the co-author of two books on SAFe: SAFe Distilled and the SAFe Reference Guide.

Richard has over 25 years' experience in software and systems development in roles ranging from developer to executive and has been leading large-scale Agile transformations for well over a decade. Richard's most recent role prior to joining Scaled Agile was as IBM's Chief Agile Methodologist. Roles prior to that have ranged from development to executive.

Richard is a certified IBM Thought Leader and Open Group Distinguished IT Specialist. He is also a certified SPCT, PSM, PMI Agile Certified Practitioner, PMP, and a contributor to the PMI Portfolio/Program Management standards.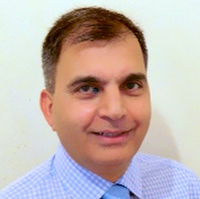 Nader Talai SPC
Nader Talai is Business Agility Consultant at Value Glide, where he helps clients with their Agile transformation journey through training and coaching.

Nader started his agile journey in 2002 with extreme programming he continues to learn more about lean and agile methods and principles and other related topics.

Outside work, Nader is married and has a daughter and son. He is the organiser for the London Limited WIP Society and would like to get back to the gym!
Cancellations & the refund policy
Value Glide reserves the right to postpone or cancel this event if there are insufficient registrations or if presenters are unable to attend. In these circumstances, you will be notified no later than 7 days prior to the event with a full refund. If circumstances require, presenters may be substituted for alternatively qualified presenters with equivalent experience. Value Glide will not be responsible for any incurred costs.
We offer a 100% refund if you cancel your place more than 15 working days before the event. For cancellations with less than 15 working days before the event, we do not offer a refund, but you will be able to transfer your place.
FAQs
How can I contact the organiser with any questions?
Please e-mail hello@valueglide.com
Is the course confirmed?
The course needs 12 attendees as a minimum to be able to be confirmed, if it has not reached the minimum number 10 days prior to the course date, the attendees will be informed about.
What's the refund policy?
We offer a 100% refund if you cancel your place more than 15 working days before the event. For cancellations with less than 15 working days before the event, we do not offer a refund, but you will be able to transfer your place.
Do I have to bring my printed ticket to the event?
No, not necessary.
Is the venue confirmed?
The venue might change but this will always be communicated to the attendee prior to the course start.
Are you offering In-House training?

Yes, we do offer In-House training, we need a minimum of 12 people to deliver this training. If you are interested in In-House training at your company please contact hello@valueglide.com