The 44th UK Implicit Religion conference takes as it's theme "Time, Order and Chaos", #IR44.
About this event
Over 3 days, there will be 15 speakers from around the globe sharing their work based on the conference theme. Topics include John Coltrane; Squid game; soup and the Nation of Islam; Nothern Ireland conflict; punk rock; Black women, womanism and social learning theory; Bread and Roses strike; Religious response to the military coup in Myanmar; Anglican cathedrals; chaos and order in Hong Kong; responses to pandemics in New Orleans.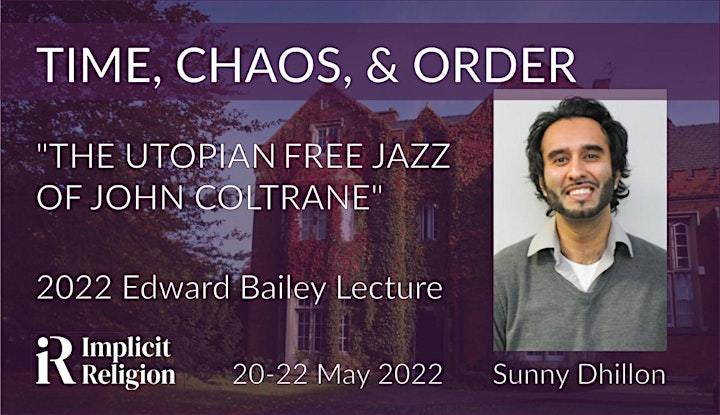 The Edward Bailey Lecture will be delivered by Dr Sunny Dhillon. It takes places from 7:30 - 9pm on Friday 20th May. It is free of charge and open to all, including members of the public but you do need to register to be given the links.