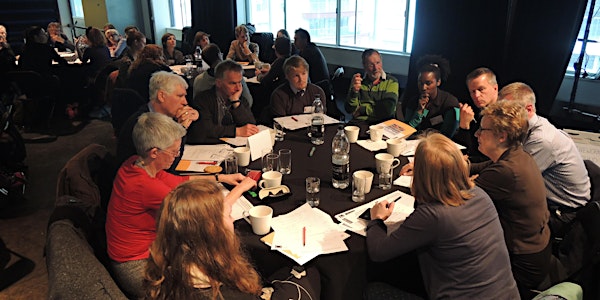 Impossible Partnerships: Mapping (Un)Charted Territories - MEMBERS ONLY
Location
Somerset House (New Wing 4)
Somerset House
Strand
London
WC2R 1LA
United Kingdom
Description
Impossible Partnerships: Mapping - (Un)charted Territories
Registration: 2:30pm
Event: 3pm to 5pm, 24th May 2017 @ New Wing 4, Somerset House
The Culture Capital Exchange, in collaboration with City, University of London, Royal Holloway and Royal Central School of Speech and Drama, invites you to a roundtable discussion about the role of maps - in brain imagery, cultural geography, artistic practice, and everyday life. We seek to explore the similarities and differences of how maps and mappings may be used and understood across these overlapping areas - and beyond.
At a time when maps and mapping practices are undergoing a transition into the digital world it is timely to explore how the cartographic form and its power of representation is increasingly intertwined with a variety of everyday practices, sciences, arts and social theory.
We aim to establish a diverse network of interested individuals enthusiastic about mapping (un)charted territories - may it be for the brain, the earth, or beyond - and willing to be part of a cross-disciplinary network, promoting mapping theories and practice.
Potential research topics to be discussed include:
What does mapping mean exactly? And what can it mean?

Are there any similarities between geographical and brain mapping?

What other activities or practices involve mapping?

What are the benefits of these various kinds of mapping - how can they make us think differently?
This Impossible Partnership will be led by Dr Danai Dima, Lecturer from the Department of Psychology, City, University of London, Dr Michael Duggan, cultural geographer from Royal Holloway, and Dot Young, fine art practitioner from Royal Central School of Speech and Drama. This gathering will be of interest to enthusiasts of the natural and social sciences, and the arts. This includes psychologists, geographers, cartographers, neuroimagers, artists, mathematicians, data scientists, information technologists and all of those who are inspired by mapping their way in this world than passively following maps.
Impossible Partnerships: a series of small-scale, informal, convivial meetings, developed and curated by TCCE to boost the collaborative potential of projects and topics, in order to support new networks between research and the creative sectors. Throughout the year, we map common trends among researchers and entrepreneurs, tackling topics from a variety of angles. As a result, an aggregate of collaborative networks will thrive, develop across institutions, and reach out beyond the academy.
We look forward to hearing from you.