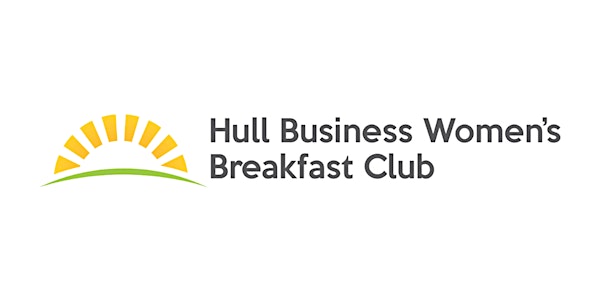 Imposter Syndrome – HBBC - Humber BizWeek Event
Location
Sewell Group Ltd
Geneva Way
Leads Road
Kingston upon Hull
HU7 0DG
United Kingdom
Any minute now, someone is going to find me out! Imposter Syndrome – what is it; how does it impact us and how can we manage it?
About this event
Most of us will have experienced 'Imposter Syndrome' at some point in our professional lives. Even those we think of as super successful or extremely talented have doubted their own ability.
Even the genius Albert Einstein called himself an 'involuntary swindler', whose work didn't deserve as much attention as it received.
Guest speaker
The team at Hull Business Women's Breakfast Club (HBBC) is delighted to invite you to find out more about this, much experienced but little talked about, phenomenon, as our guest speaker - Beckie Hart, CBI Regional Director for Yorkshire & the Humber, takes us on a humorous and enlightening journey to discover what it means to experience 'imposter syndrome'.
Beckie will look at how this affects our work and tools we can use to move beyond limiting 'imposter' thoughts, beliefs and feelings.
As the CBI's Director for Yorkshire and the Humber, Beckie Hart is responsible for managing and developing relationships with a wide range of organisations and stakeholders in the region. Recruiting new members to the CBI as well as central and regional lobbying. In addition, Beckie and her team deliver a programme of policy and best practice events for CBI members and regional stakeholders.
Beckie is a Commissioner for the Yorkshire & Humber Climate Commission, a cook and server at the Silent Community Kitchen, a Volunteer Vaccinator for St John's Ambulance and she also writes a weekly column in the Yorkshire Post. She is married with 2 school-age children.
HBBC's 30th Anniversary
This special event forms part of Hull Business Women's Breakfast Club's 30th year celebrations. Founded in 1992, the club aims to support senior business women across Hull and the surrounding areas to share business knowledge and experience.
The world of business and how women experience it is always changing. No matter what happens, HBBC continues to inspire and support senior female entrepreneurs and business women to achieve their full potential and we are always looking for new members who would benefit from the club.
Join us on 9 June
This BizWeek event is open to both men and women and if you are a senior business woman looking for business club with a difference, come and find out more.
Canapé lunch and networking from 12.30pm - Imposter Syndrome Event including Q&A, discussion 1pm - 2pm.