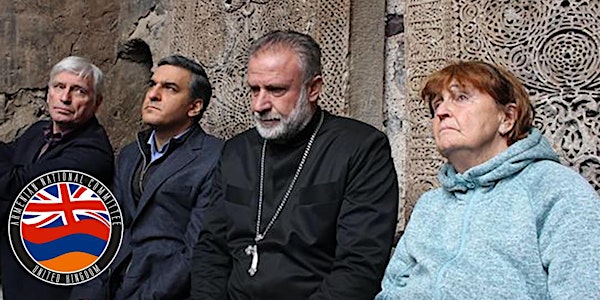 Impressions from Artsakh - Baroness Cox in conversation with ANC UK
Baroness Cox will share her impressions following her visit to the Republic of Artsakh and offer some reflections on ways forward.
About this event
Impressions from Artsakh
Baroness Caroline Cox in conversation with ANC UK
In November 2020, Baroness Cox, a Crossbench Life Peer in the House of Lords, arranged an emergency visit to Armenia and Artsakh to deliver aid to her colleagues at the Humanitarian Aid Relief Trust (HART), and show solidarity with the Armenian people as they sought to hold off and fight for their freedom against Azerbaijan's aggression.
As part of her visit, Baroness Cox spent time with Artsakh's Human Rights Defender Artak Beglaryan to hear about the war crimes committed by Azerbaijani forces, including the inhumane treatment of Armenian prisoners of war, the shelling of the Shushi Cathedral, the violation of children's rights and the use of incendiary munitions on Artsakh's forests. Baroness Cox also visited several civilian buildings that were destroyed during the Azerbaijani bombardments in residential areas.
During this event, organised by the Armenian National Committee of the UK, Baroness Cox will share her impressions following her visit to Artsakh and offer some reflections on ways forward.
Join us for a unique opportunity to hear her personal account.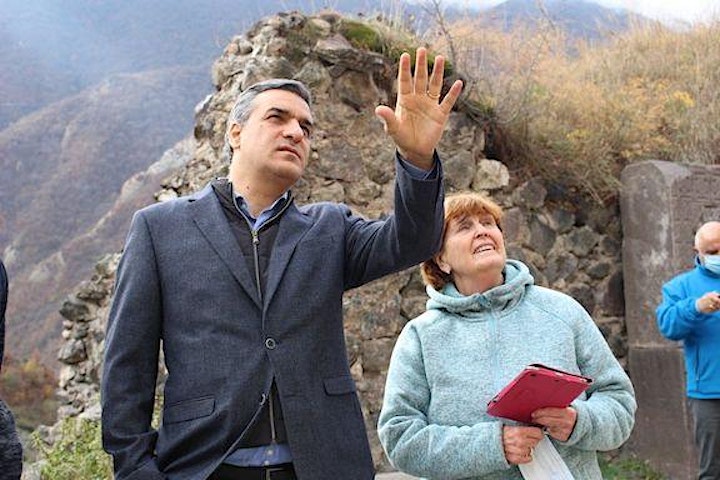 About Baroness Cox
Baroness Caroline Cox became a Life Peer in 1983 for her contributions to education and served as a Deputy Speaker of the House of Lords from 1985 to 2005. Lady Cox now sits in the Lords as a crossbencher and is a frequent contributor to Lords debates on Armenia, Sudan, South Sudan, Syria, Nigeria, and Burma.
Baroness Cox's humanitarian aid work has taken her on many missions to conflict zones, allowing her to obtain first-hand evidence of the human rights violations and humanitarian needs. Areas travelled include the Armenian enclave of Nagorno Karabakh; Syria; Sudan; Nigeria; Uganda; the Karen; Karenni; Shan and Chin peoples in the jungles of Burma; and communities suffering from conflict in Indonesia.
Baroness Cox is the founder of Humanitarian Aid Relief Trust (HART) and has been recognized internationally for her work in the humanitarian and human rights arenas over the past 20 years.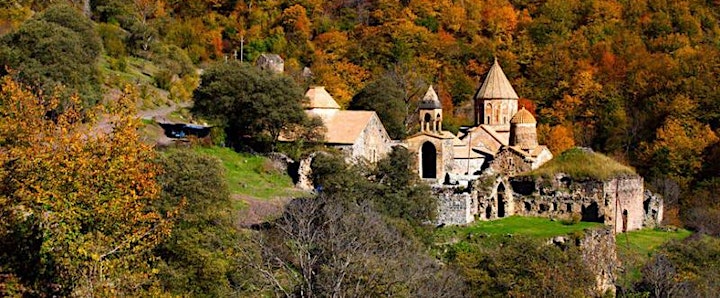 About Artsakh
Artsakh, also known as Nagorno-Karabakh, is an Armenian enclave within Azerbaijan, adjacent to the Republic of Armenia. It has been home to an indigenous Armenian population for over 2,000 years, which has faced repeated ethnic cleansing attempts.
On 27 September 2020, Azerbaijan, supported by Turkey, launched a large scale military attack against the people of Artsakh with airstrikes and artillery assaults along the entire Line of Contact.
After 45 days of intense fighting, a ceasefire brokered by Russia was agreed on Tuesday 10 November by Armenia and Azerbaijan.
Given the ongoing attempts at ethnic cleansing of the Armenian population throughout the conflict, and the destruction of Armenian heritage there are concerns that the unjust ceasefire terms forced on the people of Artsakh, without the involvement of the OSCE group, will lead to the permanent erasure of Armenian history, its people and culture.