Vastly Improve Volunteer Recruitment and Fundraising by using your data to its full potential with Microsoft & cloudThing
About this event
Many Nonprofits recognise the need to deliver services digitally to their end users and reach potential supporters with engaging data driven content. A whopping 85 percent of funding decision makers are more likely to contribute if they believe an organisation is using technology to improve their services and processes. In terms of volunteer recruitment and individual fundraising, over 60 percent of supporters agree they would give up to 10 percent more if the experience was more personalised to their needs.
There are multiple products and services available to Nonprofits that claim to transform their Fundraising and Supporter Engagement, Service Delivery and their Volunteer Recruitment approaches. It can be a difficult challenge for senior leaders within nonprofits to cut through the noise and discern which products will offer the greatest return on investment, and which take the least time to start offering value.
At cloudThing, we believe that one of the main factors in delivering a successful transformation is taking what works in terms of processes and taking existing data in systems or existing platform and transposing those into your new solution.
In this webinar, cloudThing will showcase how to extract value from existing nonprofit data across multiple disparate applications and services, then use this data to deliver informed and engaging fundraising campaigns using products such as Microsoft Fundraising and Engagement. Our experts will then discuss how to lower the barrier to entry for NonProfits looking to adopt the Power Platform by minimizing risk and accelerating delivery with our IP and digital adoption framework.
Join cloudThing, Microsoft and Senior Leaders from the NonProfit Sector as we discuss how you can achieve all of the above and more.
Session Agenda
In this hour session, we will be showing how data can help you to:
Understand what data a nonprofit may already have across various systems
Show the insights that data can provide when used correctly
How to integrate those insights into fundraising and engagement activity
How to deliver services digitally and make the most of data with Power Platform
How to get started with Fundraising & Engagement

Why Attend?
The cloudThing powerUp IP is purpose built to be completely open and designed to be customised and integrated with your current solutions.
Come away with clear understanding on how to drive forward and continue your transformation mission without the fear and constraints of lock-in further down the road.
Build a plan to use free tools to solve many common data challenges facing Nonprofit organisations
Take advantage of Nonprofit discounts where applicable, and build a system that works to your budget.
The Digital Experience
Our unique take on a Webinar and platform to network is free for all NonProfit Organisations to attend. Register yourself and your colleagues to reserve your digital seat.
- A unique digital experience from the comfort of your own home
We are using technology to our advantage to create a flexible event in which you are free to drop in to learn and network.
- Network from table to table without moving
A different take on your standard webinar. Chat to other organisations with a shared ambition to do more good with technology. Network from table to table either side of the session and use the drop in tables to ask our experts any of your burning questions, connect on LinkedIn and schedule follow up meetings, all with the click of a button.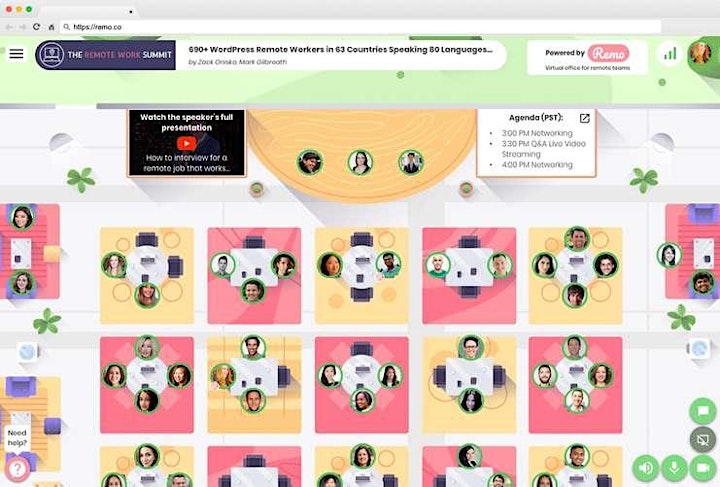 What to do next
Register yourself and your colleagues, we will then send you a placeholder invite for your calendar
Visit our website: https://cloudthing.com/pages/nonprofit to find out more about us and our work!