Description
Do you create presentations at work? - if you believe an 'ok' presentation isn't 'ok', you're in the right place.
Great presentations have the power to make huge differences in the way businesses operate. From a pitch for an all important new contract through to ensuring crystal clear communication across an organisation, the power of a truly great presentation is palpable.
Join this workshop to learn how to think, act & deliver presentations differently. This workshop aims to show you how to create audience centric presentations that will help you take your customers / colleagues / boss on a journey towards your business objectives. In addition to that, you will also be able to learn and discuss how to create powerful presentations across different platforms such as PowerPoint, Prezi, whiteboards, tablets, and even hard copy presentations.
---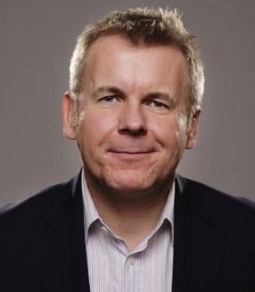 Simon Morton
CEO of Eyeful Presentations Ltd & Author of 'The Presentation Lab'
Simon is an internationally recognised expert on presentation development, an experienced keynote speaker focusing on challenging views on modern business presentations and the founder of Eyeful Presentations, one of the top three presentation consultancy and design companies in the world. Check eyefullpresentations.co.uk for more information.