Improve your Professional Networking with Heather Townsend

Wednesday, 21 May 2014 from 18:30 to 19:45 (BST)
Event Details
Few doubt the importance of a strong professional network. This only increases as people move to strategic or management roles.
However, while clearly important, networking is rarely urgent, and always time-consuming. This session, with Heather Townsend (author of the FT Guide to Business Networking) shows how busy professionals can network more strategically, integrate their online and offline efforts and use technology wisely to achieve their career goals.
One of the prerequisites of a good networking strategy is to take a step back and review where you are.  In the webinar we will cover:
How to create a network map
A tool to assess the strength of you connections
How to identify gaps and set goals for your networking efforts

How to build your network you need to move to your next job.

With this more strategic focus the session will explore:
The critical importance of networking within as well as outside your existing organisation
The need to network with your future (ideally a 3-5 year horizon) in mind
How to integrate online and offline networking, and how to switch between them
The use of a keep-in-touch list and a personal marketing pack

The result of this more strategic approach may surprise you.  Frequently professionals discover they need to spend less time at networking events, but more time deepening relationships with their most important contacts.
We will also examine strategies for using limited networking time efficiently including the FITTR model for networking success.  It is not for instance necessary to be online blogging and tweeting daily, you may well be better advised to "curate" for your network.
What you get from the webinar
All participants receive:
Access to the webinar including a chance to put questions to Heather live

Video recording for download after the event

Audio podcast (for Iphone/Android/MP3 player) for download

Access to bonus materials resource pack including a network mapping worksheet and the presentation slides
Refund policy
This webinar is offered on a refund-on-demand basis (if you don't like if for any reason we refund your ticket). To request a refund please email neil@sensiblemedia.co.uk either before or after the webinar
Heather Townsend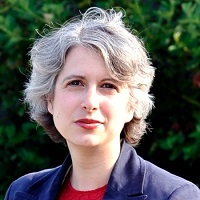 Heather helps professionals and firms become the Go-To-Expert. Unusually for someone with an Engineering Degree, she accidentally became a writer and used her knowledge on social media to write the current best-selling and award-winning book on networking, 'The Financial Times Guide To Business Networking.' (75 five star reviews on Amazon).
Organiser
Sensible Media publishes online career guidance for business schools around the world.  You can find out more here.