Description

This workshop is aimed at: business owners who wish to improve their social media presence and engagement with their online audiences.
Description:

This workshop will give you an understanding of the best practices to use for managing your online social presence, maximising engagement and saving you time. You will be able to optimise your social media profiles to attract a bigger and relevant audience and create timely content calendars.
You can expect to gain the following from this workshop:
A critique of your existing social media profiles within the workshop

An understanding of how to create relevant content

A process to ensure your content is relevant, timely and quick to produce

An outline for a monthly and annual content bank

An understanding of the best apps and tools to use for creating content and scheduling for your specific business

An auto-populated newsfeed to support content creation and save time.
Early Bird Pricing Available £159
Regular Price £189
Price includes lunch & refreshments
Email barbara@yourbusinessmatters.co if you wish to be invoiced directly. Payments can be made via Event Brite and carry a fee
Workshop leader:
Heather Kinnersley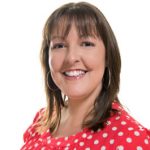 Heather is an online editor with a wealth of experience in writing content that not only reaches an audience, but also takes into account the important elements of Search Engine Optimisation. Her work is varied, but encompasses SEO Consultancy, social media content writing, social media account management, website analysis and copywriting.
Barbara Hodgson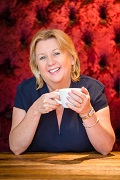 Barbara is a Women In Business Network franchisee and owns eight groups with over 150 members across Northants, Leicestershire and Stamford. Barbara loves connecting business people and attributes her success at this commercial matchmaking to truly understanding people's businesses. Your Business Matters grew out of her desire to help business owners find strategic connections and partnerships that will make a difference to their business, as well as enabling them to hone their business skills through training and development
What you need to bring with you to the workshop:

You will need to bring your laptop as we will be maximising your profile and creating content within the workshop. You will receive information to complete before the workshop upon booking. We will cover the three main platforms: LinkedIn, Twitter and Facebook.