Improving Access to Higher Education and Employment for Forced Migrants
Improving access to higher education and employment opportunities for forced migrants in Wales and beyond.
About this event
This conference will identify key barriers and solutions to these barriers. It brings together policy-makers, asylum seekers and refugees, researchers and academics, and community organisations to debate these matters at a moment when Swansea not only celebrates a decade of being a City of Sanctuary, but also when the Welsh Government's Nation of Sanctuary Refugee and Asylum Seeker Plan might be realised following elections in May 2021.
This event will take place on Microsoft Teams and a link will be sent to you closer to the time. Register now to ensure a place.
Please send any enquiries for this event to:
fass-ssgs-SCoSenquiries@open.ac.uk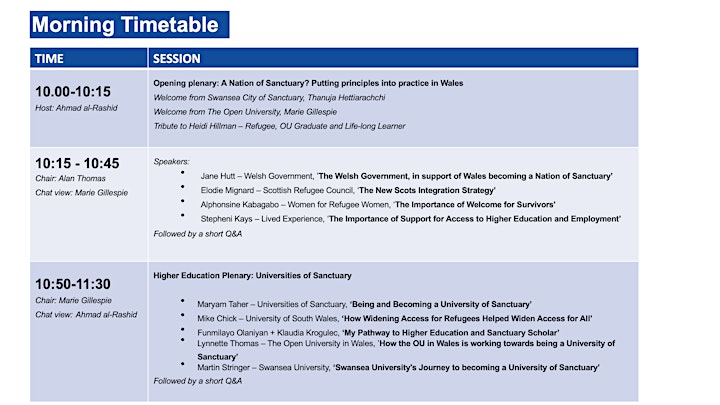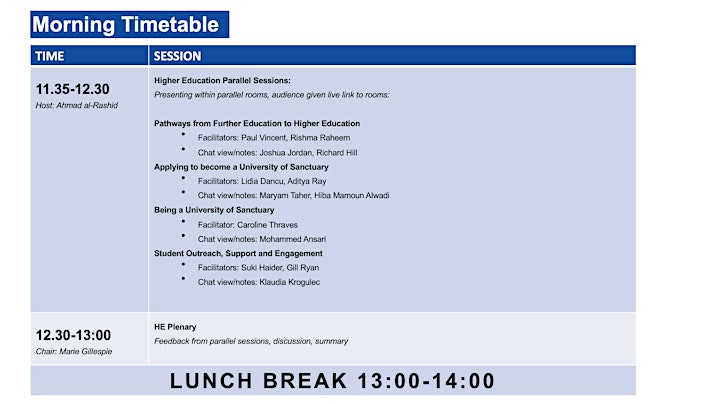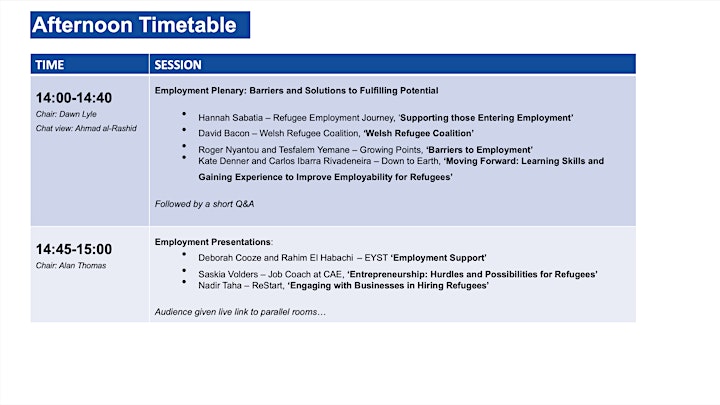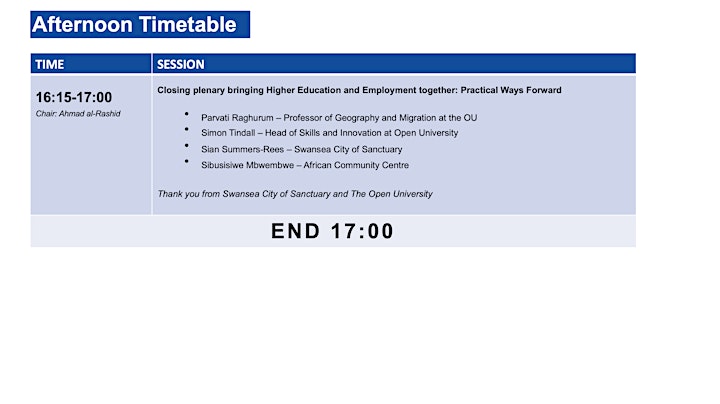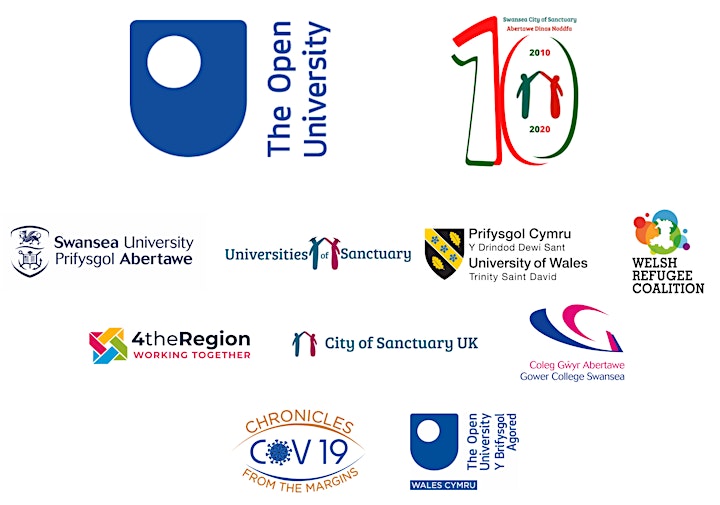 Organiser of Improving Access to Higher Education and Employment for Forced Migrants
The Faculty of Arts and Social Sciences embodies the core values of The Open University, enabling, empowering and transforming individuals, societies, cultures and ourselves through our teaching, research and engagement in dialogues across the world.
The Faculty is the largest and most diverse at The Open University, with some 50,000 students studying our courses with excellent completion rates and consistently outstanding student satisfaction ratings. Noted for the strength of our interdisciplinary approaches, our scholars of international standing teach and research a very wide range of topics and themes in specific subject areas, recognized as world class or internationally excellent in the latest Research Excellence Framework (REF) in 2014, and having a direct and profound influence on our undergraduate and postgraduate teaching.
Privacy Notice - Open University Events booked through Eventbrite (pdf)