Improving and Maintaining Wellbeing of Staff

Wednesday, 1 February 2017 from 18:00 to 20:00 (GMT)
Event Details

Julie Blackmore and James Walker of Maidstone and Mind Kent Mind (MMKMind) will be delivering an informative talk on mental health and wellbeing at work.
The presentation will cover..
An outline of MMKMind – including current delivery to the community / public services eg schools, Fire & Rescue, Police, NHS / private businesses

Our approach to supporting people to remain / re engage in employment – an outline of our programme we deliver to DWP / JCP

What mental health is? What it looks like

The impact of mental health

The effect of mental health in the work place – recognising the effect of health & wellbeing in employees

Supporting staff on long term sick leave due to MH

Mental health & wellbeing in business

Awareness / impact on others if you cant do your job

Coping with life outline of programme

Case studies

Stress interactive sessions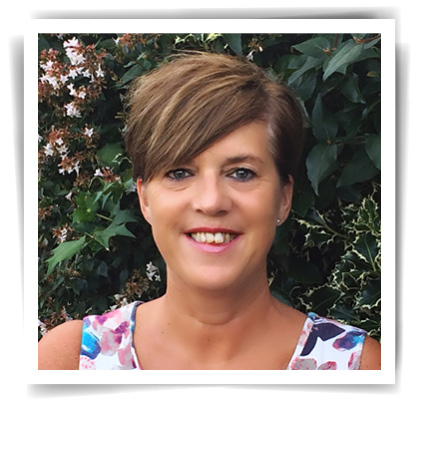 Julie Blackmore
This is me…
I have worked within the voluntary sector for over 15 years, initially within youth provision before moving to a management position within a Charity infrastructure support organisation providing funding support, project management, volunteer support and community development. I joined Maidstone & Mid Kent Mind in 2014, and in this time the organisation has undergone a major refurbishment, grow in size, extended services both geographically and in age range, diversified services, yet throughout has remained focused in delivering our core objective of supporting people with mental health problems. I am proud to be part of a staff team that have embraced the changes MMK Mind have undertaken in recent years in moving mental health services into a new, positive direction and look forward in continuing to support people at Maidstone and Mid Kent for many years to come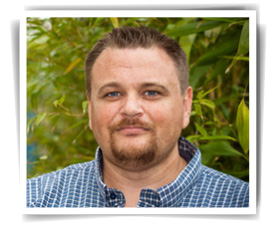 This is James Walker..
Having spent a large part of my career in national and local government roles I decided to join the voluntary and community sector six years ago whilst looking for the job satisfaction of helping people. I previously worked for a CVS organisation and have skills in community and project development, funding and service evaluation. I joined Maidstone and Mid-Kent Mind in March as a new challenge to help be part of the on-going development of a growing and exciting charity.
Information on Maidstone & Mid Kent Mind…
Maidstone and Mid Kent Mind (MMKM)  was established in 1979 and is affiliated to National Mind, a leading mental health charity. We are dedicated to improving the lives of people who are experiencing mental health issues by providing well-respected recovery based community services, high quality information and advice.
Over last 3 years we have radically changed our organisation and service delivery, providing recovery focused, person centred and holistic mental health support services promoting positive wellbeing.
We effectively deliver health and wellbeing outcomes through the following services;
Mindfulness

Arts & Crafts

Healthy eating / cookery

Recovery Group

Traditional Peer Support

Coping with Life

Managing Me

Taming My temper

Mental Health Awareness

Suicide Prevention

Post Natal Support

Self Esteem and Confidence Building

Women at Risk

Universal Credit Management

Self-Harm

Recovery Action Plans

Eating Disorders

Victim Support

Creative writing / Photography

Music creation

Volunteer development
 We are non- judgemental and passionate about supporting people with mental health issues and recognise people as unique individuals, not as a diagnosis or a label. We aim to equip people with the tools they need to achieve positive wellbeing, self-fulfilment and inspire hope. We work to eliminate stigma and discrimination.
Recovery is ingrained in our services, incorporating the six ways to wellbeing to shape our outcomes. Using effective measures, including Recovery Star, PHQ9, Gad7, Warwick Edinburgh Scale, we promote ownership of mental health issues and facilitate recovery. 
Our outcomes include;
Social isolation reduction

Peer support/Shared learning

Active lifestyles

Connection to communities

Six ways to wellbeing

Improved health and wellbeing

Reducing stigma discrimination

Reducing people needing primary or entering secondary care.

Increased access to information and services

Promotion of recovery, resilience and independence

Increased people in employment 
 MMKM is a recognised nationally known brand that stand for excellence in mental health and people will turn to us because of our brand identity, especially when they feel they have lost faith or confidence in statutory agencies. We work with individuals and groups to restore this faith in their local services. We add value and enhance what other agencies are trying to achieve.
By being at the heart of the community we are working on well-being and mental health being 'normalised', with anyone from the community feeling comfortable to access our programme. This ultimately reduces stigma and discrimination, as well as helping our more institutionalised service users, who had previously been reluctant to participate in activities with what they consider to be 'normal' people. Our rebranding has gone a long way to achieving this due to increased numbers and groups now accessing our services.
---
The talk will be held in the building on the left as you enter the South East Water grounds. There will be plenty of parking. There is no need to go to reception - there will be a CIPD committee member there to great you.
Please note that from 6pm until 6.30pm there will be a chance to grab a bite to eat, network and get settled in so please do not worry if you are running late or traffic is bad. 
We look forward to seeing you there!
---
Professional photography and video production will be taking place at the event, and these images may be used on future promotional materials for CIPD. Please note that by attending the event, you are giving your consent for your image to be used on any CIPD promotional materials.
When & Where

South East Water
Rocfort Rd
Snodland
ME6 5AH
United Kingdom


Wednesday, 1 February 2017 from 18:00 to 20:00 (GMT)
Add to my calendar
Organiser
We are the Kent branch of CIPD - the professional body for HR and people development. The not-for-profit organisation champions better work and working lives and has been setting the benchmark for excellence in people and organisation development for more than 100 years.
We have a wide range of organisations and CIPD membership and we respond to this with a full selection of CPD and networking opportunities.
Due to the geographical spread of the county we have 3 area groups – Mid Kent, West Kent and East Kent. Between them they regularly hold sessions with guest speakers on subjects requested by the members. Most events are supported by local companies who host the events and provide an opportunity to meet other HR practitioners.
We also appreciate the specialisms within HR and have Special Interest Groups that meet regularly and occasionally have speakers. These groups include Health and Social Care and Senior Practitioners. Similarly we have smaller bespoke groups, Self Managed Learning Groups that operate throughout the county. These include the Coaching Groups in East Kent and West Kent. We  encourage the creation of new groups so if there is not an area covered, why not set one up?
Join our LinkedIn group, follow us on Twitter, like our Facebook page, or sign up to our emails for the latest news and events information.
Come along to an event and meet our friendly and welcoming committee members and the wonderful HR community of Kent!