Improving domestic abuse risk assessment (IDARA)
Description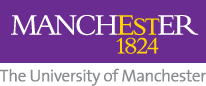 This free one day conference will present the main findings from the ESRC funded IDARA project. This interdisciplinary project aimed to evaluate current tools for domestic abuse risk assessment and develop models and ideas for its improvement. Some of the questions we will explore are as follows:
How good is DASH at identifying victims likely of future harm?

Can we develop better classifications of risk using other forms of data?

Are there other tools that perform better for these purposes?

Can we better understand the variety of forms of abuse using risk assessment tools?

How can we develop risk assessment infrastructures that really allow for risk management?
Most of the day will focus in presenting findings from this project. But we will also have presentations from researchers from the US and Spain that will help to contextualise these findings and discuss potential solutions.
The event is directed at practitioners and academics with an interest in risk assessment, the policing of domestic abuse, predictive policing, or evidence-based policing.
Confirmed contributors: Prof. Juanjo Medina, Prof. Gavin Brown, Dr. Caroline Miles, Dr Ruth Phillips, Emily Turner (University of Manchester), Dr. Andy Myhill (College of Policing), Prof. Chris Maxwell (Michigan State University), Juanjo Lopez Ossorio (Spanish National Police).
The event is free but registration is required.
Preliminary program
9:00-9:30 Registration and coffee (Alan Turing Building Room G107)
9:30 - 11:00 Classifying victims according to risk (Chemistry Building Room G53)
JJ Medina, Emily Turner, Gavin Brown
-How good are DASH classifications?
-Can we do better than DASH?
11:00-11:15 Comfort Break
11:15-12:45 Understanding forms and sequences of abuse
JJ Medina, Emily Turner, Gavin Brown, Caroline Miles
-Constellation of risk factors: typologies?
-Sequences of abuse: moving beyond debates around escalation
-"Child" to parent violence
12:45-13:30 (Vegetarian) Lunch Break (Alan Turing Building Room G107)
13:30-14:30 Intimate partner violence risk assessment in Spain: VIOGEN
J Lopez Ossorio, Emily Turner, J Medina
-What is VIOGEN?
-How well does VIOGEN classifies?
14:30-15:15 Police approaches to DA management
Caroline Miles, Ruth Phillips
15:15-15:45 Cofee Break (Alan Turing Building Room G107)
15:45-17:00 Roundtable: where do we go from here?
Andy Myhill, Chris Maxwell, J Lopez Ossorio, J Medina, others to be confirmed