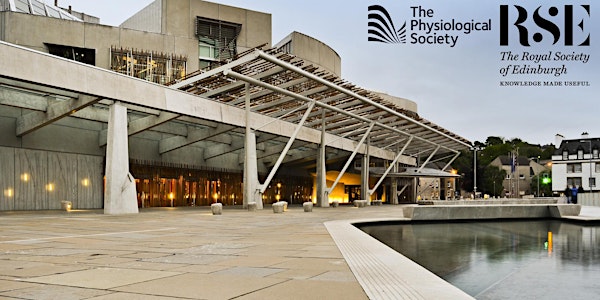 Improving Health and Wellbeing: Opportunities for Public Health Scotland
Event Information
Location
Scottish Parliament Building
Scottish Parliament
Edinburgh
EH99 1SP
United Kingdom
Hear from politicians and policymakers about the opportunities to improve public health through the creation of Public Health Scotland
About this event
Given the ongoing coronavirus pandemic, The Royal Society of Edinburgh and The Physiological Society have decided to postpone our Parliamentary Reception "Improving Health and Wellbeing: Opportunities for Public Health Scotland".
While we are disappointed to have to take this decision, the wellbeing of our attendees and speakers is of the utmost importance.
We hope to hold this event in the autumn. Thank you for your interest in this event and we hope you will be able to join us later in the year.
Location
Scottish Parliament Building
Scottish Parliament
Edinburgh
EH99 1SP
United Kingdom