Improving Outcomes for People with Diabetes in Primary Care
Description
This one day conference will examine the critical role that primary care plays in improving treatment and outcomes for people with diabetes. This event will focus on facilitating dialouge, sharing knowledge and expertise and showcasing innovation.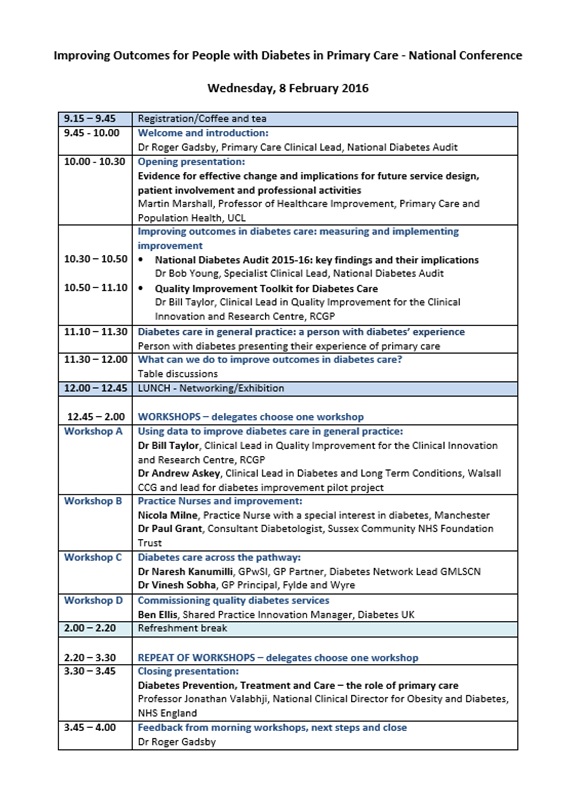 What you'll learn
Sessions and speakers will help you to understand:
NHS England's support for diabetes prevention, treatment and care

The important role that GP practices have in improving outcomes for all people with diabetes

What tools and ideas to support are available for improvement activity in primary care. Specifically, you'll hear from:

RCGP pilot sites and lessons learnt from implementing diabetes quality improvements

Practice nurses who have successfully implemented improvements

Successful collaboration across primary care and specialist services to deliver improved care
Who should attend?
GPs, Practice Nurses and other clinicians working in primary care

Clinical Networks, Clinical Commissioning Groups and any organisations supporting improvement activity in primary care