Improving Performance with Personal Strengths - WREXHAM
Description
CMI Cymru in association with Glyndwr University, Wrexham is pleased to present our latest Leadership event for North Wales, presented by Andrea Goodridge of adflorem.co.uk

This event starts at 6pm with time for refreshments and an opportunity to network.
Our speaker will take to the floor at 1830 to 1930, leaving a further 30 minutes until 8pm for coffee and further networking.

Discover how to improve your performance by using what you're good at and enjoy.
As a leader, you're expected to perform at your best but there are some situations where this just doesn't work. You may feel unable to give your best performance, or that you're not living up to your full potential. Perhaps you feel weary, sluggish or mentally drained?
If you can recognise these symptoms, then a number of factors could be to blame:
- You don't have any time to stop and reflect on what's working well
- Your own or your organisation's focus is on weaknesses or what's not working
- No-one asks you how you can contribute or add value at work
- Your strengths are being under-utilised
The good news is that change starts with yourself! During this engaging 60-minute workshop, leadership coach and consultant Andrea Goodridge will encourage you to think about yourself and your outlook at work.
The session will enable you to learn more about:
- How a strengths- based approach can lead to improved engagement at work
- How a Positive mindset can improve your mood
- How to work from your strengths to perform better and have more energy in your work
This session promises to be thought-provoking, interactive and fun! Sharing her personal experiences, Andrea will introduce ways to improve your personal performance by working from your strengths.

Andrea Goodridge is the founder of Ad Florem, a leadership development consultancy that challenges leaders to challenge themselves.

With nearly twenty years' experience working across private, public and not for profit sectors in the UK, Andrea is skilled at helping leaders embed new learning and new ways of thinking as a basis for a high-performance culture based on collaboration and trust. Positive and energetic, she challenges complacent thinking and habitual behaviour to create space for alignment and change.
Andrea recently collaborated with Salford University to createan online learning programme enabling leaders to hold coaching conversations to nurture individual performance and growth.

She is also a volunteer mentor for entrepreneurs, bringing her energy and business experience to help them to accelerate their growth potential by stepping out of their comfort zoneand working from their personal strengths.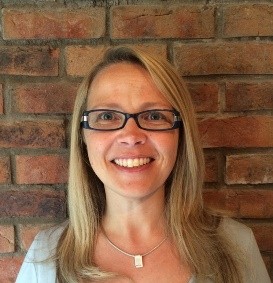 www.adflorem.co.uk
andrea@adflorem.co.uk
07903 561082