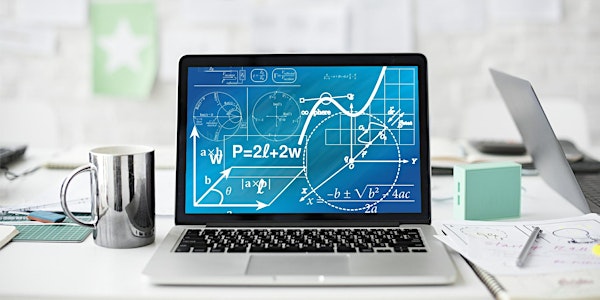 Improving student success in maths using e-assessment for learning
Discussing digital 'assessment for learning' strategies that successfully bridge the numeracy gap and improve student performance in maths.
About this event
Maths anxiety is real and exists among millions of children and adults around the world. A recent report from National Numeracy has shown that a quarter of adults have 'acceptable' levels of numeracy, with around half at the level expected of a primary school child. This lack of confidence coupled with negative emotions towards maths are disadvantaging communities both socially and economically.
In 2019, Vretta was awarded the Best Use of Formative Assessment by the e-Assessment Association for its commitment and contribution over a period of almost 10 years to the development of digital assessment for learning strategies and experiences. Through this webinar, Vretta will share these strategies and provide attendees with an in-depth understanding of the methods that are being used to help students connect maths concepts to their practical applications and the application of these methods to a growing number of education and training contexts in the UK and elsewhere.
About the Presenters:
Dr. Graham Orpwood is Professor Emeritus of the Faculty of Education at York University (Toronto, Canada) and Director of International Programs at Vretta. He was instrumental in leading the project team of the College Student Achievement project for the development of a large-scale assessment for learning platform to prepare students for success at post-secondary institutions. Graham has authored various publications including Closing the Numeracy Gap: An Urgent Assignment for Ontario.
Anand Karat is the CEO of Vretta. Over his two decades of international experience in designing and delivering technology solutions on a national level to various industries, he provides leadership to the teams at Vretta to align their goals to their vision of a world where everyone enjoys mathematics. Anand also contributes his leadership and entrepreneurial expertise through various educational and investment committees to promote and progress technology innovation in education.