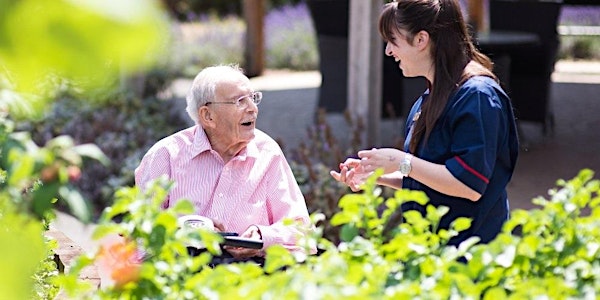 Improving the Experiences of Disabled People in Social Care
Hear how you can get involved in Purple Tuesday and improve the experiences of disabled people you work with and support.
About this event
Across the social care sector, there is a need to drive better awareness, understanding, knowledge and best in class practice for disabled people, both as service users and members of staff.
Over the last three years, Purple Tuesday - created and coordinated by Purple - has become the number one brand for improving the disabled customer experience. Organisations commit to making changes to their activities and wider practice to raise the quality of their service for disabled people.
Purple, the cross-sector Championing Social Care initiative and CareTech Foundation have come together to celebrate Purple Tuesday in Social Care, and we want you involved to make a real difference.
If you are a manager working in social care, Join us on this free practical session where we will share ideas that you can adopt to undertake in your own organisations. We will share examples from different sectors that have already made changes and have seen the impact of these improvements for disabled people.
The session will be hosted by Mike Adams OBE, Chief Executive of Purple and creator of Purple Tuesday. He will be joined by Jonathan Cunningham MBE, Founder, UK Care Homes Managers Inner Circle, Tom Lawrence, Divisional Director, Gilbert Meyer, Steve Foster, Centre Director at White Rose Shopping Centre and Felicity Brown, founder and owner of Hoe Grange Holidays.
Event Agenda:
Welcome & Purple Tuesday introduction
Purple Tuesday for Home Managers – why, what and how
Attracting and supporting disabled talent to your Home
Case Studies from other sectors
Q&A
Key Takeaways and Close
For more information about Championing Social Care visit:
https://championingsocialcare.org.uk
For more information and to register for Purple Tuesday visit:
https://purpletuesday.org.uk