Improvisation night; Lyn Hodnett, Charlie Collins, Mick Beck & Gillian Whiteley
About this event
To celebrate the arrival of the 'Beckstein' grand piano at dai hall we are very fortunate to present:
improvisation evening with Lyn Hodnet, Charlie Collins, Mick Beck & Gillian Whiteley
Doors 19:00pm Concert 19:30pm approx.
(ticket also available at the door for £7)
----------
This very first evening with our new grand piano at dai hall is celebrated with four improvisers from Sheffield.
The Beckstein piano was inherited from Mick Beck, a legendary saxophonist who ran a concert series OVER THE TOP in his beautiful living room in Sheffield over the decade. The piano is now re-installed and tuned in our space.
There will be a very short talk about the piano by Mick, followed by a different combination of sets by four musicians from Sheffield.
A fascinating contemporary insight into Sheffield's decades long tradition of cross platform musical experimentation.
Acknowledging no hierarchy in sound production, while incorporating sounds from a myriad of sources, the evening will be divided into a number of duo, trio, and a quartet performance. If it makes a sound, and fits in a bag, there's a strong possibility it may be heard here. Maybe even the bag.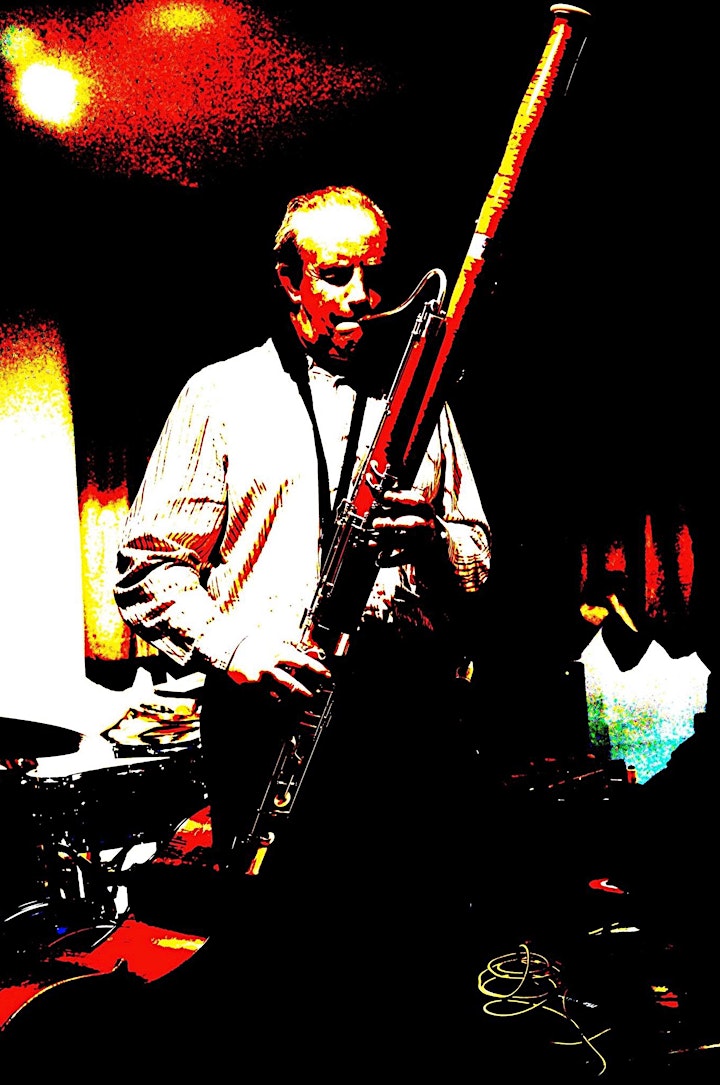 MICK BECK is known for his energy and innovation, whether it is his intense but darkly humorous solo performances, or as leader of large improvising ensembles.
His big band Feet Packets, which utilised graphic scores and live conduction, was influential in the late 1980s, while in the '90s he collaborated regularly with many of the "second generation" UK improvisers. Since the millennium his ground-breaking work with the mysterious bassoon, supplemented by his use of other wind instruments, has been unique, while his many collaborations have included guitarist Derek Bailey, drummers Steve Noble and Paul Hession, pianist Pat Thomas, and bassist Simon Fell.
He has for many years been a leading organizer and promoter of experimental music, often at his renowned Over the Top venue in Sheffield.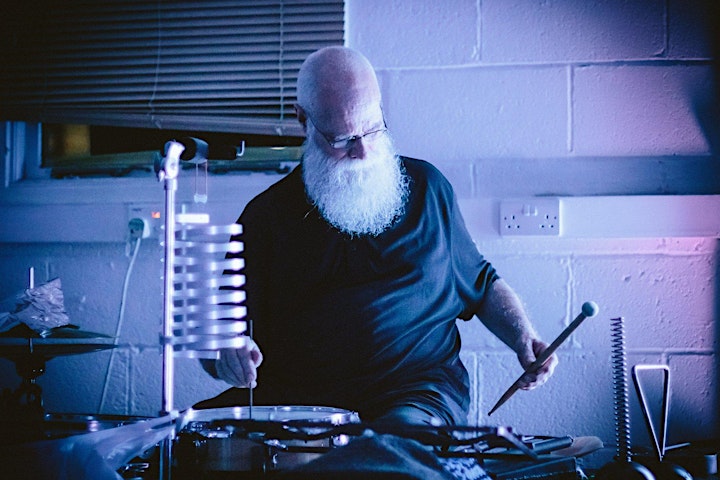 CHARLIE COLLINS is a creative percussionist, free polyrhythmic drummer, and sound artist, based in the UK. His work continues to explore the boundaries between pure sound and rhythm, frequently incorporating metal percussion and free improvisation. Early recordings for cult labels Industrial, Fetish, and Doublevision were soon followed by collaborations with many of the pioneers of free improvisation, while his interest in East Asian percussion and rhythm technique is displayed in current work with komungo player Eun-Jung Kim, pianist Yoko Miura, visual artist Bongsu Park, composer/performer Pak Yan Lau, voice artist Ami Yamasaki, and Butoh dancers Mushimaru Fujieda and Tsukasa Kamidate. He is one of a handful of musicians to have played both Derek Bailey's Company Week and Top Of The Pops.
LYN HODNETT is a visual artist working in the fields of painting and printmaking, where story, myth, and female iconography are important influences in her work. She approaches sound performance and visual composition with the same enthusiasm, regarding painting as a combination of mark-making, a personal and universal symbol, and 'music' as a vast landscape of sound textures and aural suggestions. There is a strong suggestion of narrative but the 'story' and 'place' are shadowy and uncertain, open to interpretation.
"I work with the image or sound until I feel a balance between the considered and the chaotic"
Current sound related projects include Blank Canvas Octet, mark making/video revolutionaries Les Petroleuses, acoustic sound explorers Bokkusu, and Sheffield based anti-choir Juxtavoices.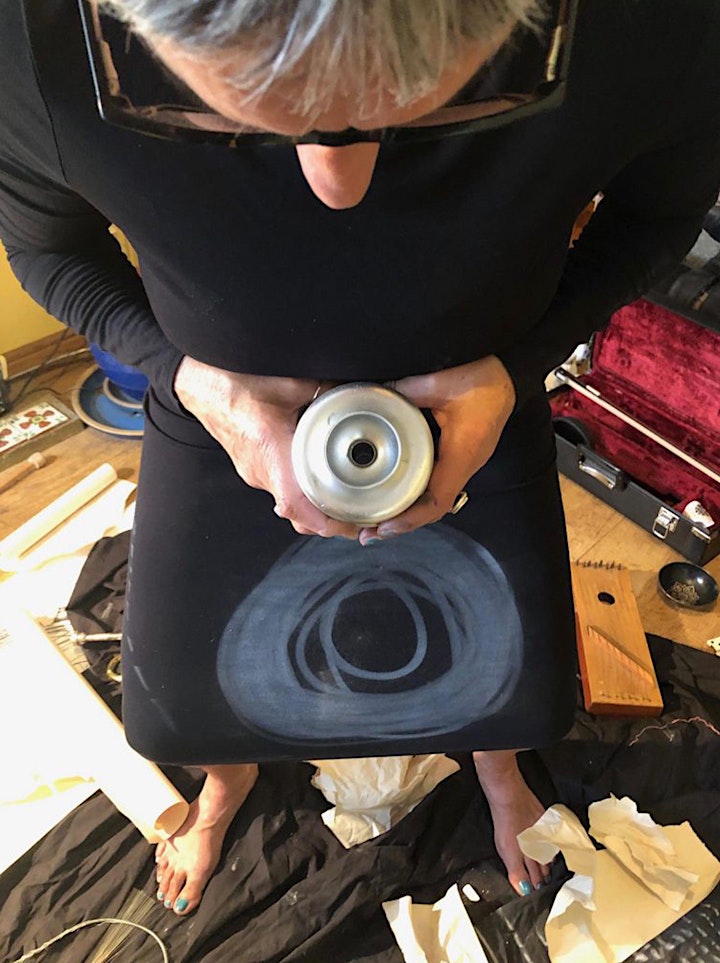 GILLIAN WHITELEY is an artist-improviser, working with voice, piano, accordions, harmonium, melodica, hurdy-gurdy, viola, shruti-box, objects, and performative drawing/printmaking. Interested in the intersection of art, politics and improvisation, she practises across creative boundaries in various collaborations.
These include The Gathering the Chewing, with Geoff Bright and Walt Shaw, Les Petroleuses, with Lyn Hodnett, and [J]a[B]a[W]. Recent projects include Isolation Improv Drawing Series and Resonating Women of the Paris Commune. She is co-organiser of Radical Aesthetics/Radical Art, and Hon. Fellow at Loughborough University. She can be found @ bricolagekitchen
Organiser of Improvisation : Lyn Hodnett, Charlie Collins, Mick Beck & Gillian Whiteley
AME (Art.Music.Experiment) based in Huddersfield West Yorkshire, is an international creative hub that supports experimental music and art. We commission new work from the most innovative composers and sound artists, providing concerts, installations, educational projects and artists-in-residence programs, working together with local venues and organisations.