Description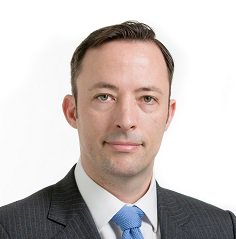 Innovation needs for 2 degrees


Abstract
"There is broad consensus that the mean temperature rise caused by anthropogenic greenhouse emissions must be kept below 2 ⁰C from pre-industrial levels to avoid dangerous levels of climate change. Good progress has been made in reducing emissions associated with electrical power production, and the Paris Climate Change Agreement has been a political breakthrough. However, we are not making enough progress in other sectors, such as construction materials, heat and transport. Analysis from the Energy Transitions Commission indicates that new technologies will be required for these hard-to-abate sectors. Dr Robert Trezona is an investor in clean technology start-ups and a member of the Energy Technology Commission. In this talk he will detail these innovation needs and the potential for directed research to create new technologies that could be scaled via entrepreneurial companies."


About the Speaker
Robert Trezona has worked with high technology clean energy companies for over a decade, with particular expertise in fuel cells. He is currently Head of Cleantech at IP Group plc, where he manages one of Europe's largest cleantech venture portfolios. Previously, he was Head of Research and Development at the Carbon Trust, where he led the Research Accelerator venture initiative. He has also worked as a strategy consultant for McKinsey and Company, focusing on energy and materials. He began his career as a fuel cell scientist, initially at Johnson Matthey, then at Ceres Power, where he led the original materials and process teams. He holds a PhD in Materials Science from the University of Cambridge.
About the seminar series
This series of seminars happens monthly and speakers present their ideas and experiences on how innovation impacts their endeavours.
We have a varied list of speakers, from academics turned in to entrepreneurs all the way to established companies.
The format is a 30-40 minute talk, followed by Q&A, and drinks and nibbles immediately after.
17:15 - 17:30 Registration
17:30 - 18:10 Talk
18:10 - 18:45 Discussion
18:45 - 19:30 Networking
Attendance is free but spaces are limited so do register today.
We look forward to welcoming you.
Data Protection
We collect information about you when you register to attend a Maxwell Centre event.
The information you provide will be used to process your booking, and contact you regarding your participation. We may also contact you to undertake post-event evaluation and provide marketing information about events and services offered through the Maxwell Centre, University of Cambridge. All marketing communications will incorporate an option to opt-out of receiving further communications.
Please note that we are managing registration for this event via Eventbrite. Eventbrite is a third-party service that is not owned or managed by the University of Cambridge. You may wish to review Eventbrite's terms and conditions and privacy policy as we do not accept any responsibility or liability for their policies.