Description
In and Out of the Aldgate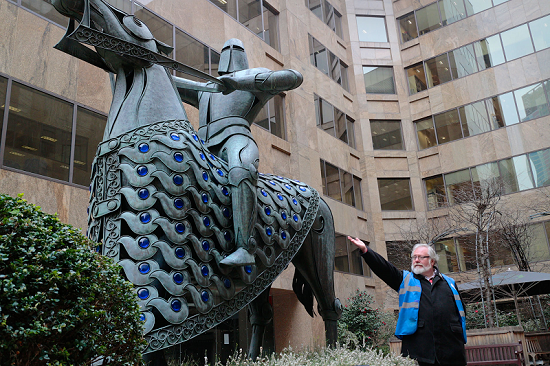 Photo: Cnihtengild - Denys Mitchell, © 2016 Alan Tucker
Today Aldgate is a place through which you drive, and in which office blocks are sited. But go beyond this surface impression and you discover an area with ancient foundations which has been an interface between London and the country at large since Roman times.
The area around Aldgate High Street recalls a group of English knights founded over a thousand years ago, and a priory founded by a Scottish queen. The site of the Aldgate itself takes us back to London's earliest times and recalls one of its most important sons.
This is a tour of boundaries and travel, of sanctuary and threat.
Meet outside Aldgate Station entrance, Aldgate High Street.
Guide tel: 07982 132231.
The walk will take approximately 2 hours. For information on travel, please use Transport for London's Journey Planner.