Description
Join us for a new event series!
Here at dotdigital, we're dedicated to celebrating diversity and inclusivity. That's why we're super-excited to announce our brand-new series of events. In common.
Hosted by our all-female events team, our first series will be looking at women at work. We'll be discussing some of the most important issues facing women in the marketing and tech industries today. Whether it's breaking down stereotypes or improving wellness in the workplace, we'll be asking the important questions to inspire the action needed to make a real difference.
Join us for an afterwork celebration of women's achievements at No.1 London Bridge. We'll also be providing you with some tasty Bao buns and booze!
AGENDA
5:45pm - Registration begins
6:00pm - Food and drinks will be served
6:30pm - The year of the woman - Clare Walker, Account Manager, dotdigital
6:40pm - Girls in Tech - Mihaela Draghici, Marketing Director
6:55pm - Speaker TBC
7:15pm - Panel discussion with four inspirational speakers
- Annamaria Papayova, Wellbeing Coach (FAB WMN)
- Mihaela Draghici, Marketing Director (Girls in Tech)
- Leanne Marshall, Chief Marketing Officer (Yoti)
- James McCann, Co-Founder (The Feminist Men Project)
7:35pm - Q&A with speakers
7:50pm - Drinks networking
OUR SPEAKERS
Clare Walker, Account Manager, dotdigital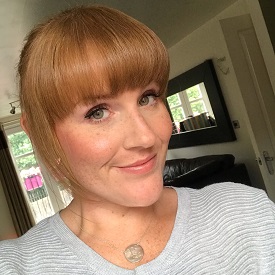 Clare Walker is a self-confessed email marketing geek with our 10 years of account management experience working with brands from Tangle Teezer to Versus Arthritis. She's passionate about sharing her distinctive thoughts, knowledge and insights into email marketing best practices.
Clare also works with The Girls Network, inspiring and empowering girls from less advantaged communities. She helps improve girls' confidence, and encourages them to seize opportunities and develop the skills to they need to thrive.
Annamaria Papayova, Wellbeing Coach, FAB WMN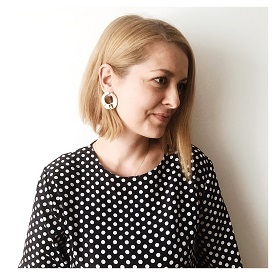 Annamaria is a qualified wellbeing coach, a mental health advocate, an autoimmune warrior and a former interior designer. She helps women to re-connect with their inner self through self-care and stress-management. Having experienced panic disorder, anxiety and living with a chronic condition, Annamaria believes that only with a holistic approach to our lives can we create sustainable and positive changes.
Mihaela Draghici, Senior Product Manager, Awin and Marketing Director at Girls in Tech London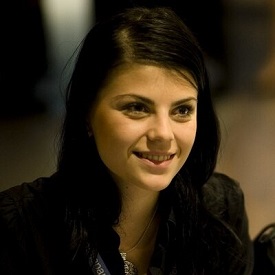 Mihaela has over 10 years international experience in Product Management and Digital Marketing across affiliate marketing and education sectors, on both B2B and B2C platforms. She joined Girls in Tech London two years ago and as a Marketing Director she is on a mission to promote inclusive environments and educate, empower and support women entering or advancing their careers in tech and digital industries.
Leanne Marshall, Chief Marketing Officer, Yoti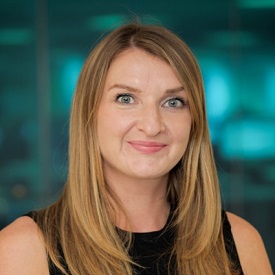 Leanne Marshall is the Chief Marketing Officer at Yoti, a Digital Identity platform with offices in London, LA and Bangalore. She has 18 years experience in marketing, strategy and business transformation and has held senior positions within organisations spanning from large enterprise to start ups, B2C and B2B including EE, Sky and Royal London.
A lover of technology and a self confessed tech geek Leanne is always on the look out for the new trends. One of Leanne's proudest achievements is being a founding member of the women in business initiative at EE/BT.
James McCann, Co-Founder, The Feminist Men Project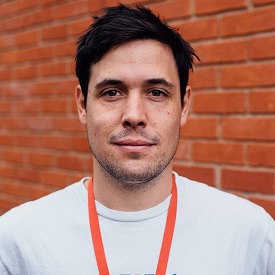 James has been working in formal and non-formal education since 2013 as a language teacher and as a trainer with young people on the ICS programme. He has been a volunteer with the Good Lad Initiative since 2016, running workshops for boys on masculinity, mental health, homophobia, and violence. He is a co-founder of the Feminist Men Project which runs allyship workshops for men.
Mikaela Jackson, Founder, She Almighty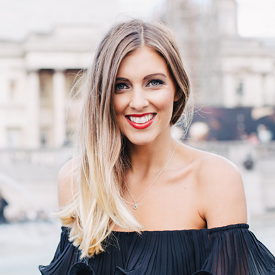 Mikaela Jackson is a personal performance coach and the founder of She Almighty which provides career, business, life coaching services and events for women. Mikaela is dedicated champion of women who aspire to be the best version of themselves, create success on their own terms and live a life they love with positive impact.

We'll have delicious street food, sassy ladies and stories galore, so make sure you grab your seat today.
If you have any questions about the event please contact me at laura.thwaites@dotdigital.com.