About this Event
Philip Marsden recounts his travels from Cornwall with an aim to ending up at the Summer Isles at the tip of Scotland, and an Atlantic journey where the boundary between myth and reality has all but disappeared.
In conversation with fellow travel writer Dan Richards (Outpost; Climbing Days).
About The Summer Isles
In an old wooden sloop, Philip Marsden plots a course north from his home in Cornwall. He is sailing for the Summer Isles, a small archipelago near the top of Scotland that holds for him a deep and personal significance.
On the way, he must navigate the west coast of Ireland and the Inner Hebrides. Bearing the full force of the Atlantic, it is a seaboard which is also a mythical frontier, a place as rich in story as anywhere on earth. Through the people he meets and the tales he uncovers, Marsden builds up a haunting picture of these shores - of imaginary islands and the Celtic otherworld, of the ageless draw of the west, of the life of the sea and perennial loss - and the redemptive power of the imagination.
Exhilarating and poignant, Marsden's prose has been widely praised. Bringing together themes he has been pursuing for many years, The Summer Isles is an unforgettable account of the search for actual places, invented places, and those places in between that shape the lives of individuals and entire nations.
About Philip Marsden
Philip Marsden is the award-winning author of a number of works of travel, fiction and non-fiction, including The Bronski House, The Spirit-Wrestlers, and The Levelling Sea. He is a Fellow of the Royal Society of Literature and his work has been translated into fifteen languages. He lives in Cornwall.
About Dan Richards
Dan Richards is the co-author of Holloway (with Robert Macfarlane and Stanley Donwood) and the author of The Beechwood Airship Interviews, Climbing Days and Outpost. He has written for the Guardian, Harper's Bazaar, Caught by the River, Monocle and the Quietus. He is an RLF Fellow at Bristol University.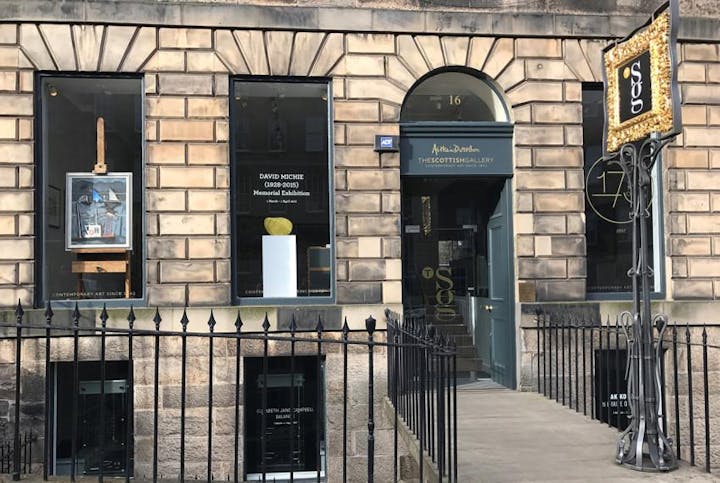 About the venue
Scottish Gallery, Dundas Street
For two very special events during our first Golden Hare Books Festival, we are honoured to welcome authors and audiences to the beautiful Scottish Gallery on Dundas Street. The Scottish Gallery was first established in 1842 and since then has exhibited work by leading Scottish artists of the day.
Both events at this venue, with authors Esther Rutter and Philip Marsden, are sponsored by the Scottish Gallery and we are very appreciative. Audiences who buy tickets for these events are in for a very special treat.