About this Event
This event takes place in Muir Hall at St Stephens
From frugal January meals to sumptuous summer feasts, food writer Kate Young takes us through her year in food and reading. Her new book, The Little Library Year: recipes and reading to suit each season, is full of beautiful photography, recipes, menus and reading recommendations.
In conversation with chef Victoria Anderson.
About The Little Library Year
The Little Library Year takes you through a full twelve months in award-winning food writer Kate Young's kitchen. Here are frugal January meals enjoyed alone with a classic comfort read, as well as summer feasts to be eaten outdoors with the perfect beach read to hand.
'A very special book' DIANA HENRY.
'Perfect' NINA STIBBE.
'A wonderful, brilliant book' RUBY TANDOH.
About Kate Young
Kate Young is an award-winning food writer and cook. As a dedicated bookworm, Kate's reading inspires her in the kitchen. After mastering the treacle tart from Harry Potter, Kate started blogging about her creations and was named Blogger of the Year in 2017 by the Guild of Food Writers. Her first book, The Little Library Cookbook, was shortlisted for Fortnum & Mason's debut food book award and won a World Gourmand food writing award. Kate has written for the Guardian, Sainsbury's Magazine and The Pool. Originally from Australia, Kate now lives in the English countryside.
About Victoria Anderson
Victoria (Tor) Anderson has been working in food since graduating from Edinburgh University in 2007, although her love of cooking began long before this with her grandmother, when they would spend many hours in the kitchen together, baking rock buns and melting moments.
After 15 years in Edinburgh cooking for private parties, teaching in a cookery school and latterly cooking for directors and clients at an investment firm, Tor took the plunge and moved to the wilds of South West Wales, where she lives next to a beach called Poppit (a large factor in the choice of location!).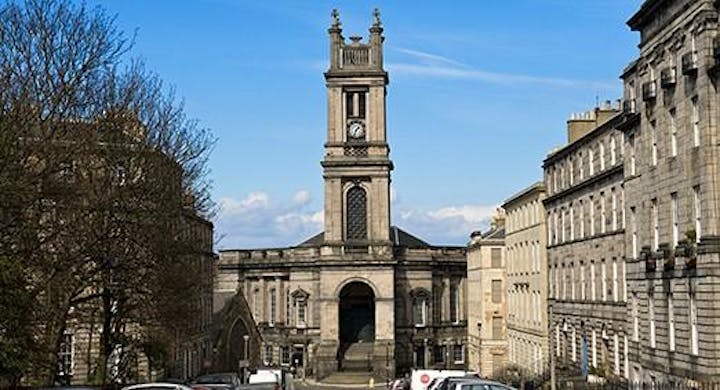 About the venue
St Stephens, Edinburgh
St Stephens in Stockbridge is one of the most instantly recognisable buildings in Edinburgh's New Town, and is just across the road from our other festival venue St Vincent's. Once a church, St Stephens is now home to arts and learning, with many recitals of music and dance taking place here - it's even transformed into an impressive Fringe venue in August.
We are delighted to use this historic building as part of our festival: the Muir Hall will be home to author talks and our Small Press Pop-Up Bookshop, the Logan Room will be for roundtable discussions and children's activities.