About this Event
This event takes place in Muir Hall at St Stephens
In his new book This Is Not Propaganda: Adventures in the War Against Reality, Peter Pomerantsev explores the misinformation age, meets Twitter revolutionaries and returns to Russia, in his own inimitable brand of investigative journalism and intellectual inquiry.
Part reportage, part intellectual adventure, This is Not Propaganda is a Pynchon-like exploration of how we can reimagine our politics and ourselves in a time where truth has been turned topsy-turvy.
Peter Pomerantsev will be in conversation with Golden Hare bookseller David Bloomfield.
About This is Not Propaganda: Adventures in the War Against Reality
We live in a world of influence operations run amok, a world of dark ads, psy-ops, hacks, bots, soft facts, ISIS, Putin, trolls, Trump. We've lost not only our sense of peace and democracy - but our sense of what those words even mean.
As Peter Pomerantsev seeks to make sense of the disinformation age, he meets Twitter revolutionaries and pop-up populists, 'behavioural change' salesmen, Jihadi fan-boys, Identitarians, truth cops, and much more. Forty years after his dissident parents were pursued by the KGB, he finds the Kremlin re-emerging as a great propaganda power. His research takes him back to Russia - but the answers he finds there are surprising.
About Peter Pomerantsev
Peter Pomerantsev is a Senior Fellow at the Institute of Global Affairs at the London School of Economics, studying 21st century information manipulation and how to fix it. An author and TV producer, he is a widely-cited expert on disinformation and media, and writes for publications including Granta, The Atlantic, Financial Times, and many others. His first book, Nothing is True and Everything is Possible, won the 2016 Royal Society of Literature Ondaatje Prize, and was nominated for the Samuel Johnson, Guardian First Book, Pushkin House and Gordon Burns Prizes. It has been translated into over a dozen languages.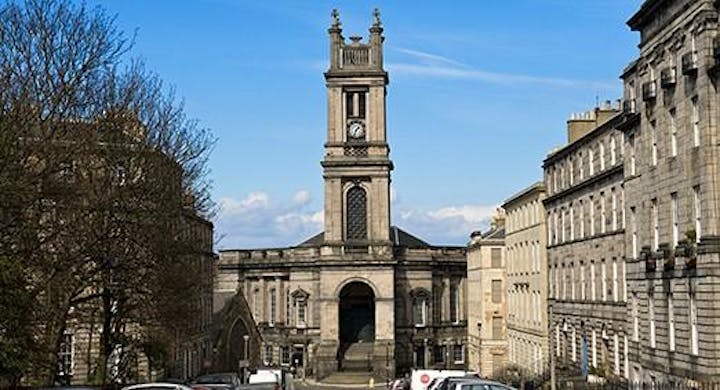 About the venue
St Stephens, Edinburgh
St Stephens in Stockbridge is one of the most instantly recognisable buildings in Edinburgh's New Town, and is just across the road from our other festival venue St Vincent's. Once a church, St Stephens is now home to arts and learning, with many recitals of music and dance taking place here - it's even transformed into an impressive Fringe venue in August.
We are delighted to use this historic building as part of our festival: the Muir Hall will be home to author talks and our Small Press Pop-Up Bookshop, the Logan Room will be for roundtable discussions and children's activities.