About this Event
Born and raised in London, Ben Aaronovich had the sort of unrelentingly uninteresting childhood that drives a person to drink or Science Fiction. The later proved useful in his early career when he wrote for Doctor Who (before it was fashionable), Casualty and the cheapest soap opera ever made - Jupiter Moon.
Alas, his career foundered in the late 1990s and he was forced to go out and work for living. It was while running the Crime and Science Fiction sections at  the Covent Garden branch of Waterstones that he conceived the notion of writing novels instead.
Thus was the Rivers of London series born and when the first book proved to be a runaway success, he waited all of five minutes to give up the day job and return to the bliss that is a full time writing career.
Ben still lives in the city and says he will leave when they prise London from his cold dead fingers.
Come along - this promises to be a real treat for all book&mystery-lovers!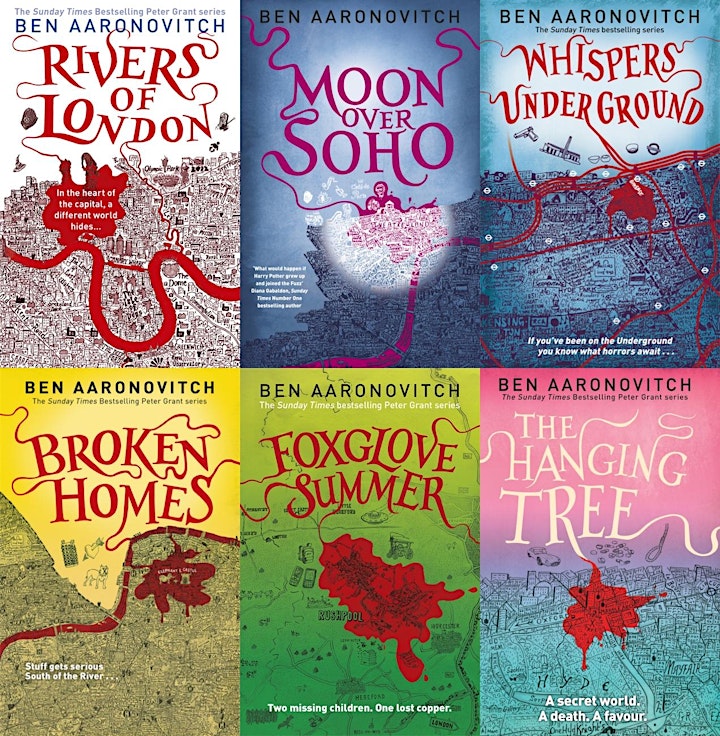 About the speaker:
Before becoming a bestselling author, with every book in his Rivers of London series a Sunday Times Top Ten bestseller. He is published in 14 languages and has sold more than 2 million copies around the world.
Aaronovitch is also a trustee on the board of Cityread London and is a long-time supporter of Nigeria's premiere arts and cultural festival, The Aké Festival.
He still lives in London, the city he likes to refer to as 'the capital of the world'.