Monthly roundtable discussions designed to question and develop cross-disciplinary collaborative practices.
About this Event
"an invaluable resource in both meeting other creatives and better understanding their approaches and struggles within the industry"
- Ellen, composer
In Conversation with Company Concentric is a monthly roundtable discussion for creatives interested in collaborative practices across and beyond the fields of dance, music and design. Conversation are held on Zoom on the first Wednesday of the month and co-hosted by two company members (Yanaëlle Thiran, Mikaela Livadiotis and/or Shivaangee Agrawal). We offer a reflective space where artists can share their questions, ideas, anecdotes and examples from their practice.
"This series of Conversations is highly refreshing, insightful and inspirational - and the hosts are superb"
- Owen, composer
The conversations are roundtables - there is no guest speaker or panel of experts. We aim to spark reflections and create a space where everyone can learn from other artists' practices and perspectives. We chair and curate the discussions to make sure that we stay on topic, and that anyone who wants to speak has the time and chance to. Although the focus is not on promoting your work, we allow time for networking, sharing projects and links with the group at the end of each conversation. We compile a toolbox of resources and make it freely available to artists after each conversation. The toolbox includes an audio recording of the discussion.
"what a joy to be there… will be sure to look out for future opportunities to come together with Company Concentric in 2021"
- Effie, dance artist
The first Conversation with Company Concentric took place in May 2020 and we hosted monthly events until December 2020. The project is currently hibernating, but watch this space - we may launch a new series next spring!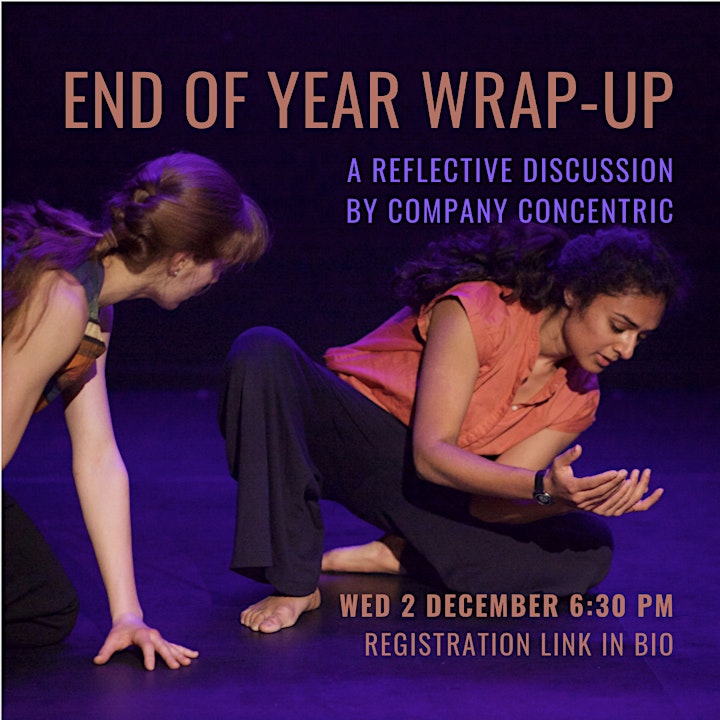 Wednesday 2nd December 2020, 6:30 - 8 pm: End of year round-up
How did your creative or collaborative practice develop over the year 2020?
If you could go one year back in time and give yourself one piece of advice, what would it be?
What might you and your collaborators take away from this year and develop further in 2021?
Join us on Zoom to discuss and reflect on these and many more questions. Please register by 5 pm on the day to receive our Zoom link. You can take part as a listener (with your video camera off) or contribute to the discussion (preferably with your camera on).
Free to attend.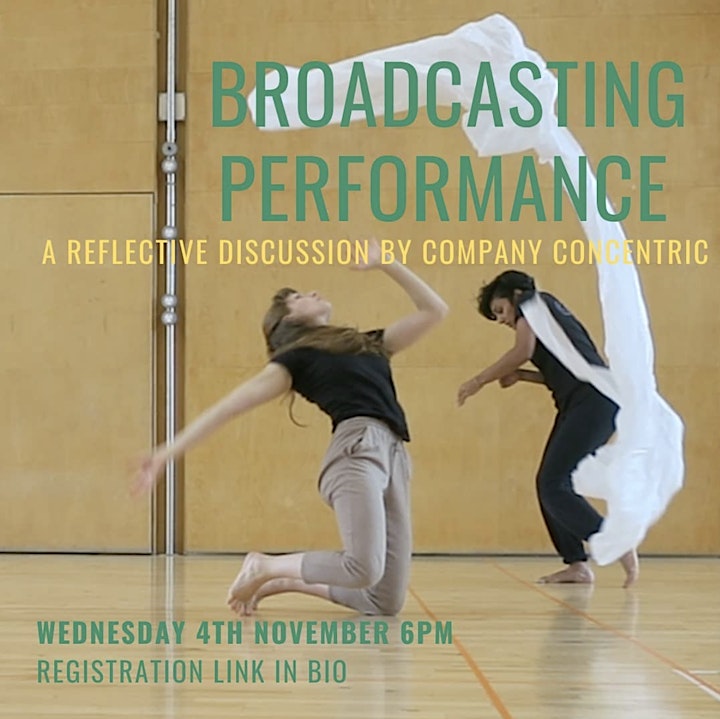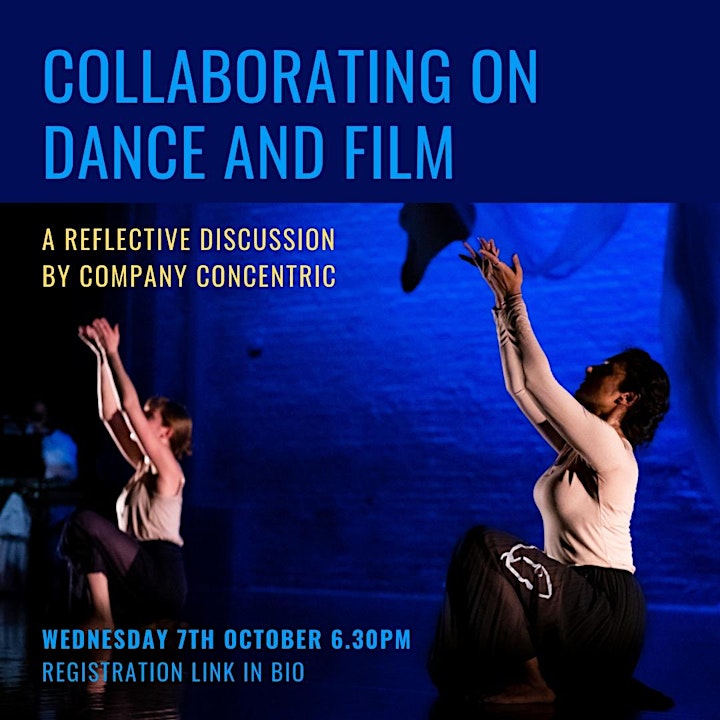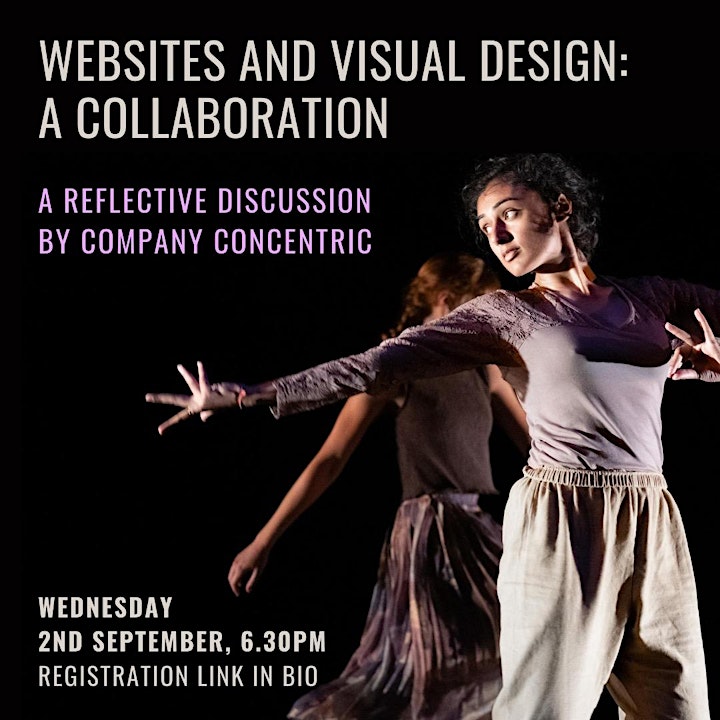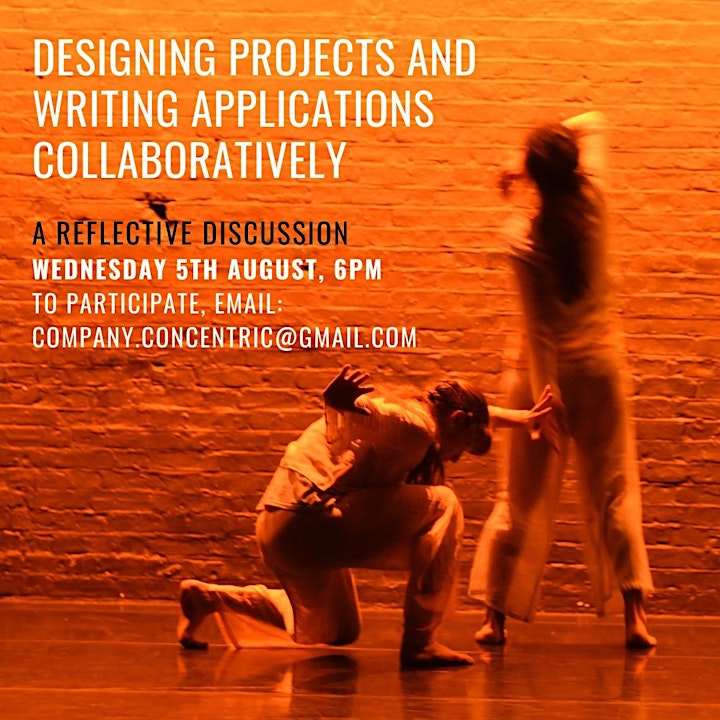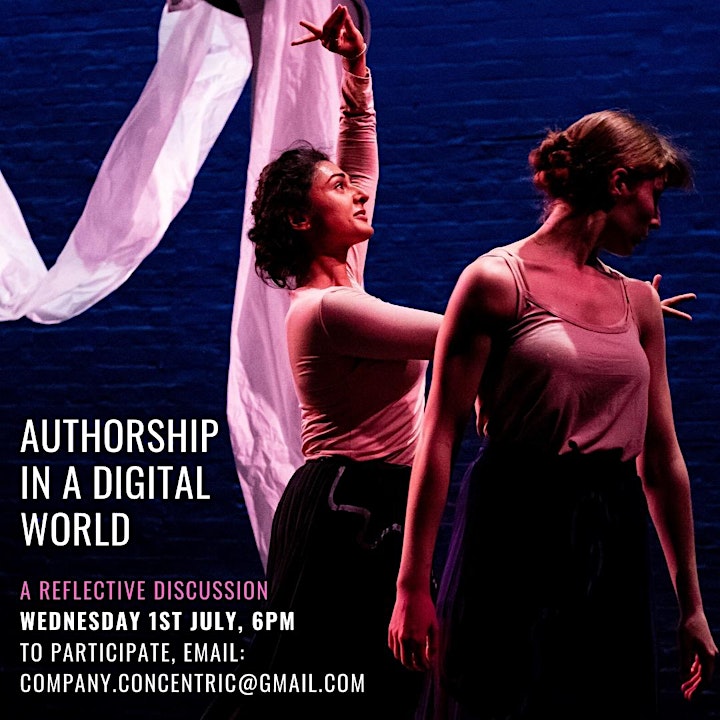 To find out more about Company Concentric, follow us on
Facebook and Instagram @company.concentric
Twitter @CompConcentric