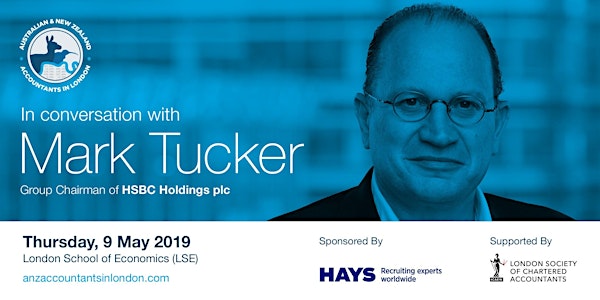 In conversation with Mark Tucker, Group Chairman of HSBC Holdings plc
Location
London School of Economics (LSE)
New Academic Building - Sheikh Zayed Theatre
54 Lincoln's Inn Fields
London
WC2A 3LJ
United Kingdom
Refund policy
Refunds up to 7 days before event
Description
**Event now sold out - join the waitlist for last minute ticket returns**
Event supported by: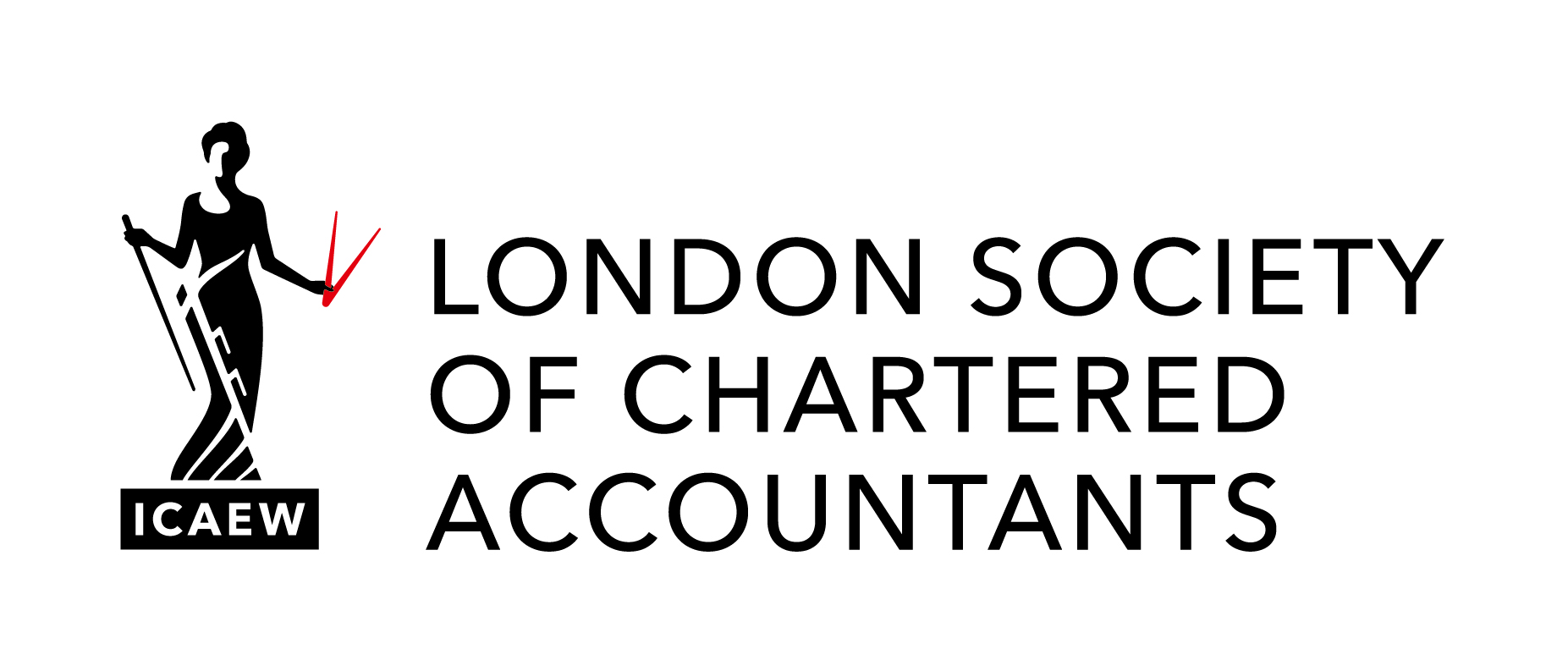 ---
You're invited to our exclusive event with Mark Tucker, Group Chairman of of HSBC Holdings plc. A unique opportunity to hear from a Chartered Accountant who has made it to the very top of the corporate world, including appointments as CFO & CEO of major listed corporations prior to being appointed Group Chairman of HSBC Holdings plc. Book now to ensure you don't miss out!
We welcome bookings from members of all accounting institutes, and finance & other professionals of all nationalities (just no recruiters or press please)
---
Event timings:
The event features a panel interview with Mark, after which Mark will take your questions in an open Q&A session with the audience. Networking drinks will follow the event.
5:30pm - 6:00pm: Registration
6:00pm - 7:00pm: Panel interview of Mark followed by audience Q&A (Chatham House rules apply, 1hrs CPD(1))
7:00pm - 8:30pm: Post event networking drinks and canapes
---
Our Guest:
Mark Tucker, Group Chairman of HSBC Holdings plc
Mark Tucker is Group Chairman of HSBC Holdings plc. He has over 30 years' experience in the financial services industry in Asia and in the UK, which includes serving as Group Chief Executive and President of AIA Group Limited and prior to that as Group Chief Executive of Prudential plc. Mark is also non-executive Chairman of Discovery Limited and an Associate Professor at the Chinese University of Hong Kong. He serves on the Asia Business Council, the Advisory Board of the Asia Global Institute and the Board of Directors of the Peterson Institute.
Mark takes over as Chair of TheCityUK later this year and qualified as an Associate of the Institute of Chartered Accountants in England and Wales.
---
Our Panel:
Following 9 years of successful practice within the Big 4, specialising in audit and financial reporting advisory, in 2015 Matt founded MACT Partners Chartered Accountants, a London based boutique accounting and business consultancy. Matt is a committee member of the ICAEW Younger Member London Committee, and founded Australian & New Zealand Accountants in London Networking Group.
Khadija is a Director in EY's CFO Advisory Services practice, specialising in the Banking and Capital Markets sector. She has over 13 years experience in audit and advisory engagements across a number of global financial institutions. She is a Chartered Professional Accountant with CPA Canada.
Denis Sop CA(ANZ) MBA MPA Cand

Spanning a 11-year career at KPMG, Denis held a portfolio of global cross-sector roles in Advisory, Audit, HR, with internal strategic remits. More recently, he has led a number of independent strategy and transformation consulting engagements in London. Denis is a Chartered Accountant with CAANZ and holds an INSEAD/Wharton MBA (Scholar). Denis is currently completing a Master of Public Administration as a Luksic Fellow, at the Harvard Kennedy School of Government. Whilst at Harvard, Denis has also been accepted as a Research Fellow at Harvard Business School (Doctoral); and employed as a Postgraduate Research & Teaching Assistant. Denis co-founded Australian & New Zealand Accountants in London Networking Group.
& YOU!
After the panel interview, it will be over to you to ask your own questions in an open 30 minute Q&A session with Mark.
---
With thanks to our major sponsor:

---
[1]: The responsibility lies with the Member to judge whether activities contribute to their own professional development.
Terms and conditions
By registering to attend this event, guests agree to share their information with the Australian & New Zealand Accountants In London and third-party event partners. This information will be used for event communication purposes including event reminders and post-event follow ups where registered, to provide information on upcoming events, news and knowledge sharings. Registrants will be able to opt in or opt out of these communications by progressing to the ticket purchasing screen.
Cancellation and refund policy
Only registered guests will be admitted. Australian and New Zealand Accountants in London events team reserve the right to cancel your ticket at any time. Refunds are offered no later than 7 days prior to event.
Disclaimer: Australian & New Zealand Accountants in London is a member led and run initiative and therefore is not formally affiliated with nor run by Chartered Accountants Australia New Zealand. If you need to contact us, please email admin@anzaccountantsinlondon.com
---
With thanks to our minor sponsors