Stage4Beverley's Summer Outing presents Martin and Eliza Carthy of the East Coast's pioneering Waterson/Carthy family in conversation.
About this event
"In conversation with members of the Waterson Carthy family – their lives in music- featuring Martin and Eliza Carthy."
The East Coast's charismatic and pioneering Waterson/Carthy family, formerly from Hull, need little introduction to folk audiences: a much-loved lineage in the English folk song tradition for over 50 years. In this intimate and exclusive event, Martin and Eliza Carthy will discuss their lives in music, sing a handful of songs from their repertoire and take part in an audience Q&A.
Martin is a legendary ballad singer and guitarist who has influenced a generations of artists, including Bob Dylan and Paul Simon, while Eliza has been twice-nominated for the Mercury Music Prize and a multiple-award winner at the BBC Radio Two Folk awards.
For more than 50 years Martin Carthy has been one of folk music's greatest innovators, one of its best loved, most enthusiastic and, at times, most quietly controversial of figures. His skill, stage presence and natural charm have won him many admirers, not only from within the folk scene, but also far beyond it. His trailblazing musical partnerships include with, amongst others, Steeleye Span, Dave Swarbrick and his award-winning wife (Norma Waterson, whose illustrious musical career began with the family band, The Watersons) and daughter Eliza Carthy.
'Arguably the greatest English folk song performer, writer, collector and editor of them all' - Q Magazine
Eliza Carthy is undoubtedly one of the most impressive and engaging performers of her generation. Twice nominated for the Mercury Prize and winner of innumerable other accolades, Eliza has performed and recorded with a diverse array of artists including, Paul Weller, Rufus and Martha Wainwright, Patrick Wolf and Bob Neuwirth. More than most, Eliza Carthy has revitalised folk music and captured the most hardened of dissenters with intelligent, charismatic and boundary-crossing performance.
Eliza grew up immersed in the world of traditional music. She still divides her time between touring and recording with her legendary parents, Martin Carthy and Norma Waterson as well as engaging in numerous pioneering solo and band projects.
Can't make it in person? Don't worry, we have livestream tickets available and ticket holders will be able to stream the event once up to a week after it has occurred.
Visit 👉🏻 https://www.eventbrite.co.uk/e/153821653707
*Livestream viewers will able to enter question via the chat function.*
Ticket Enquiries: 07801 124264
'Eliza Carthy is one of the figureheads of the English folk revival … compelling' – Evening Standard
'A gloriously natural singer' – Q magazine
'Seriously impressive' – Telegraph
'…brave and anything but predictable' **** 4 Stars The Guardian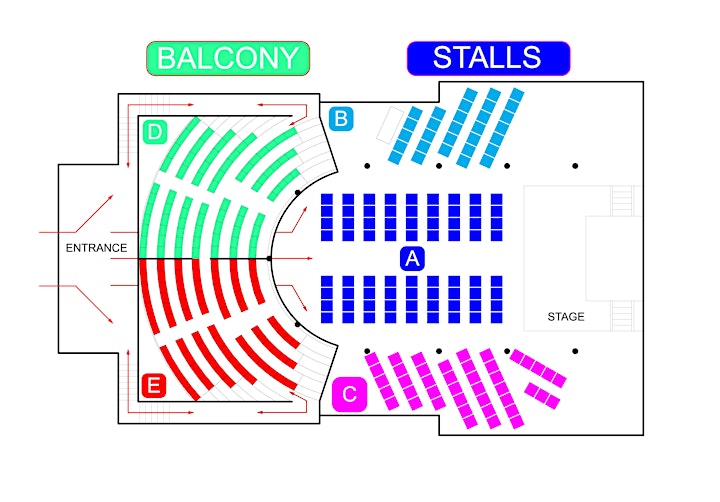 Social Distancing - In order to ensure the safety of our audience, the current Government guidelines will be followed at the time of the event. For these dates the social distancing measures required are that the venue is no more than 50% of its normal capacity. Normal social distancing will be applied throughout the building. All audience members will be guided to their seats by our trained stewards. When seated, members of different households will be separated by an empty seat. Please support our stewards and help them to make the security and enjoyment of all those attending the events a priority.
Intervals – there will be a short interval only for use of toilets. Please help us to avoid large concentrations of people in the entrance lobby.
Drinks – you are welcome to bring your own non-alcoholic drinks into the concert with you. Please bring your own drinking vessels as these cannot be supplied. As we are holding the events in the Toll Gavel Church this year, alcohol is strictly prohibited inside the building and in the external entrance walkway to the building from Toll Gavel. However, the pubs will still be open after the event!
Refund Policy – In the event of the performance having to be cancelled due to changes in the Government COVID recovery Road Map, tickets will either be refunded or can be transferred to a later date when the event will be re-scheduled. No other refunds are available.
Accessibility - There is wheelchair access for the ground floor but unfortunately no lift available to the balcony.
Organiser of In conversation with members of the Waterson Carthy family