An exhibition of sculpture by celebrated artists Lucille Lewin and Nicole Farhi. Featuring new works in bronze, jesmonite and porcelain.
About this event
In Good Company - Lucille Lewin & Nicole Farhi
A celebration of creativity and friendship curated by Selina Skipwith
5 October - 22 October 2021
Bookings at other times are available by appointment.
Chiltern Street, Marylebone, London
In Good Company is a celebration of the creativity and friendship of Lucille Lewin and Nicole Farhi who both independently and unbeknown to each other left their long careers in fashion to have new equally successful careers as full-time sculptors. The genesis of the exhibition was when Lucille and Nicole met up between lockdowns with Selina Skipwith, an independent curator and art advisor who had collaborated on a number of Farhi's exhibitions and all agreed the thing they were missing most was the company of their female friends and going to exhibitions. Museums and galleries were busy untangling complicated exhibition schedules and they decided rather than waiting for everyone else to work out what they were doing it was the perfect opportunity to seize the moment and work together. The exhibition will showcase new work produced during the lockdowns, which both Lewin and Farhi found incredibly productive, alongside select earlier pieces. The exhibition will take place in Lewin's beautiful Victorian school house on Chiltern Street, Marylebone.
Lucile Lewin is a South African born British artist working in porcelain and glass. She started with a career in fashion as founder and Creative Director of Whistles, running it for 35 years before selling in 2001 and moving to work as Creative Director of Liberty. Then, Lewin left fashion for a career in Art with a Diploma in Fine Art and Ceramics from CityLit in 2014. In 2017 she received her Masters in Ceramics & Glass at the Royal College of Art. She won the Young Masters Maylis Grand Ceramic Prize in her last year of study.
Lewin has shown at the V&A (2019), Christies (2017), Connolly's (2018-2021), Messums Wiltshire (2017) and Collect at the Saatchi Gallery (2018-2020). Her work is held in public and private collections internationally, including the prestigious Doddington Hall collection.
For over 30 years Farhi had to fit sculpting around fashion. In 2012, two years after the Nicole Farhi label was sold, Farhi showed her last collection and then was free to walk away from fashion to sculpt full-time. Her debut exhibition was at Bowman Gallery, London in 2014 and since then she has gone on to have several successful solo exhibitions including at The Fine Art Society, Edinburgh and London; Beaux Arts, London; CCA Galleries International, Jersey and her first museum exhibition at Gainsborough's House, Sudbury in 2019. Farhi is a member of the Royal Society of Sculptors.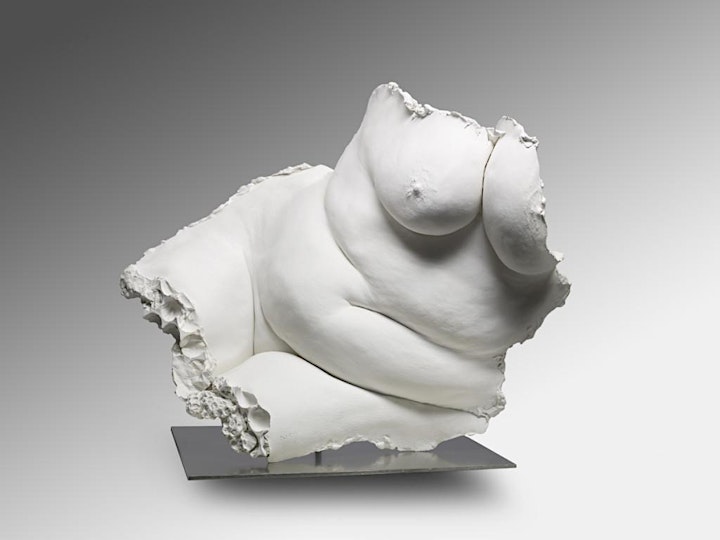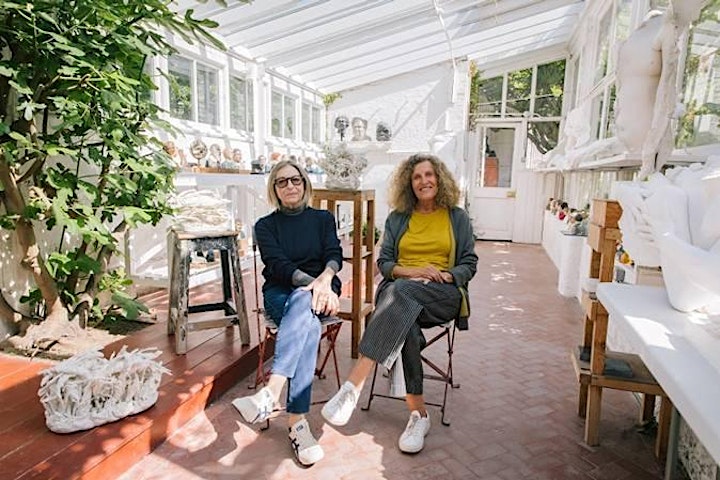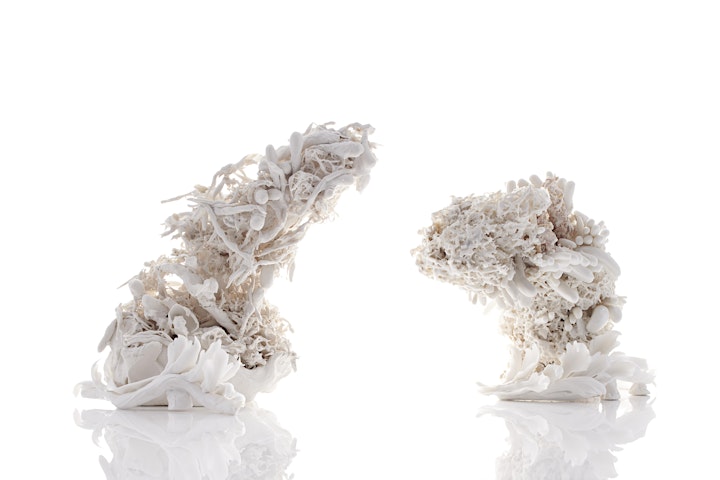 Transmutation of Matter and Transmutation of Material by Lucille Lewin