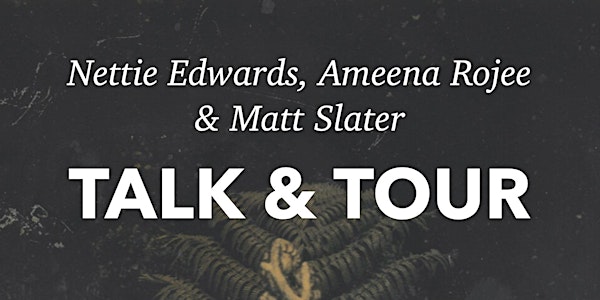 In & of The Land talk with Nettie Edwards, Matt Slater and Ameena Rojee
An online talk and exhibiton tour focusing on photographic work created in a way that both represents and looks after the landscape.
About this event
This talk is part of the London Alternative Photography Collective's exhibition and events at Brighton Photo Fringe, In & of The Land.
Artist Bryony Good will give an indepth virtual tour of the exhibiton In & of The Land on at Phoenix Art Space.Giving you an insight into the process of making the works in the show and the considerations behind them.
Following this, we will be joined by Nettie Edwards, Ameena Rojee and Matt Slater. All three artists works are rooted in the landscape and explore our relationships with nature, bringing a conciousness and consideration to the act of care giving towards the environments they work in.
Event image ©Matt Slater, Autumnal Glimpses no.9, 2019
Born in 1994, Matt Slater is a photographer currently living and working in Cape Town, South Africa. He studied photography at the Cape Town School of Photography. 

Slater is interested in our relationship to nature and exploring themes of impermanence, transience, mortality and the materiality of the photographic medium.

Through his exploration of the craft, Slater has deconstructed both the image and processes to create a visual language that uniquely blends archaic process and current technology.
In 2020 his body of work Autumnal Glimpses was chosen as a finalist for Klompching's Fresh 2020 as well as for FotoFilmic's JRNL 5.