Event Information
Location
Edmond J Safra Lecture Theatre
Strand Campus
King's College London
London, WC2R 2LS
Description
The Italian Society is delighted to invite you to a panel debate on Britain's relationship with Europe in the light of the coming Referendum. Distinguished speakers from academia, politics, journalism and diplomacy will discuss and explore the case for and against continued membership, the challenges facing the European Union and the long-term future of Europe. There will also be a short Q&A session, and a drinks reception will follow. The event is generously sponsored by Legance - Avvocati Associati.
Panellists include:
DOMENICO SINISCALCO is an economist, banker and former Italian Minister of Finance. He is Vice Chairman of Morgan Stanley. Mr Siniscalco has a PhD in Economics from Cambridge University and, from 1980 to 2001, was Professor of Economics in several international universities. He was a lead author of the Intergovernmental Panel on Climate Change. From 2001 to 2005, he served in the Italian government, first as Director General of the Treasury, then as Minister of Economy and Finances. For many years he was a front page commentator in Italian dailies, including Il Sole 24ore and La Stampa.
WOLFGANG MUNCHAU is an economic journalist and writer. He is director and co-founder of Eurointelligence, and a columnist of the Financial Times, the German weekly Spiegel Online and the Italian daily Corriere della Sera. He is also a former associate editor of the FT. Mr Munchau co-founded and served as editor-in-chief of Financial Times Deutschland for many years. He has written and published extensively on a wide range of economic issues, including the global financial crisis, and is a member of the European Council on Foreign Relations.
IVANA BARTOLETTI is a Labour Party politician. She is the Chair of the Fabian Women's Network and is Havering and Redbridge's candidate for the 2016 London Assembly elections. She is also Vice Chair of the Fabian Society and founder of Fabiana. Ms Bartoletti works for the NHS, is a member of the Labour Movement for Europe executive and stood as a candidate in the 2014 European elections. In Italy, she served as a policy adviser to the Human Rights Minister in Mr Prodi's government, and, previously, as the leader of Studenti.net, the country's largest student union.
PETER WHITTLE is a journalist and politician. He is the culture spokesman of the United Kingdom Independence Party (UKIP) and is the party's London mayoral candidate in the 2016 elections. Prior to his political involvement, he worked in media, as a TV producer and director and then as a print journalist. Mr Whittle has contributed to numerous publications, including the Sunday Times, the Daily Mail and the Sunday Telegraph. He is the author of five books. In 2006, he founded the independent think tank the New Culture Forum, of which he remains director.
LAURA SANDYS is the Chair of the European Movement UK and a former Conservative Party MP. She served as the Member of Parliament for South Thanet between 2010 and 2015. Having set up two companies and worked on energy issues, Ms Sandys is a former Chairman of openDemocracy, a co-founder of POWERful Women, and a member of Imperial College's Centre for Carbon Capture and Storage Advisory Group. She is a Visiting Senior Fellow at the Policy Institute at King's College London and CEO of Challenging Ideas.
Chair of the event:
VINCENZO CELESTE is a senior Italian diplomat. He is Minister-Counsellor and Deputy Head of Mission at the Italian Embassy in London. Prior to this appointment, he served at the Department for European Policies in Rome and as Diplomatic Adviser to the Minister for European Affairs. Between 2005 and 2010, Mr Celeste was First Counsellor at Italy's Permanent Representation to the European Union in Brussels. Since entering the diplomatic service, he has also served in Bulgaria, Syria and at the Italian Ministry of Foreign Affairs in Rome.
Sponsored by: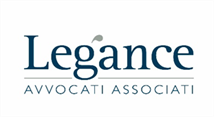 Date and time
Location
Edmond J Safra Lecture Theatre
Strand Campus
King's College London
London, WC2R 2LS