Description
With the referendum on Europe just around the corner – and young people, like in the Scottish referendum, expected to play a big part in its outcome – SHOUT OUT UK are organising and hosting a special event in which these potentially globe-changing issues will be fairly and fiercely debated. The event, which will be aimed at young people, will consist of a panel of young experts representing both the 'in' and 'out' campaigns as well as two mature keynote speakers who will deliver a brief speech each before the debate officially begins.
SHOUT OUT UK: www.shoutoutuk.org
What Is It?
The event will take the form of a standard 4-panel debate with two young people speaking for 'out' and two young people speaking for 'in'.
At the beginning of the event, after Shout Out UK make their introductions; two keynote speakers (again one representing 'in' and one representing 'out') will deliver a brief speech on why they think Britain should stay / or leave the European Union.
After the debate is finished, there will be an audience Q & A. The two keynote speakers will also take part in this Q & A.
The chair will also hold a 'mini referendum'. She will ask the audience, based on the evening's debate, who will be voting in and who will be voting out. The numbers will be calculated and a clear winner will be announced.
The event will be Filmed.
Details for tonight:

The event is held in the Palace of Westminster, which is the main Parliament Building. The Entrance is the main visitor entrance next to the statue of Oliver Cromwell.

You can see it marked as '8' on the below map:
http://www.parliament.uk/documents/facilities/maps/colmap.pdf
Please allow 15 minutes to go through the entrance as parliament has airport style security.
The Room the event is in is called Committee Room 12. The event will start at around 6:20pm (so please arrive by 6:10pm!).
Debate Hosted by Aaron Roach Bridgeman, Presenter SKY1 & SBTV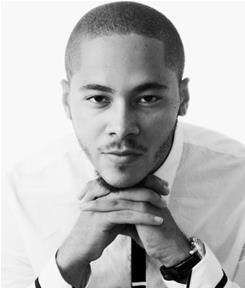 Aaron was one of the presenters on the recent Sky 1 series of What's Up covering everything in youth culture from fashion, current events, arts and events, comedy, and music. As well as working for What's Up Aaron is one of the main presenters for SBTV where he has interviewed some of the biggest names in the entertainment industry. Though his experience so far has been presenting and contributing to entertainment shows, Aaron's passion lies in making documentaries and finding interesting and compelling stories especially social and political ones. Away from television Aaron works with Lives Not Knives a brilliant charity which helps support young people away from gang crime and violence into education, employment and training. He is also a poet, creating engaging and emotive verse which he posts on his Youtube channel.
The Key-note Speakers
Luke Springthorp, Conservative Future Chairman
Luke is the Chairman of London Conservative Future, works in finance and has worked for a number of think tanks. He has been published pieces for City AM, Huffington Post and a range of other outlets.

Stella Creasy, Labour MP
Stella Judith Creasy is a British Labour Co-operative politician, who has been the Member of Parliament for the London constituency of Walthamstow since the 2010 general election.
The Youth Panel
David McKenzie - @DavidXMcKenzie - Pro-EU

Scottish born to a traditional working class background in Greenock, I've been active in politics and the trade union movement since 15. I've been employed at blue chip organisations since 16 with a background in Business, plus a key campaigner for NO during the Scottish Referendum.
Kate Stevenson - Pro-EU

Kate Stevenson has just completed a languages degree at University College London, and has spent time studying and working Italy. As a member of the Labour Party, she has been campaigning for the 'In' vote, and working to try and increase voter turnout amongst young people.
Kumail Jaffer - @kumailj - Anti-EU

First year PPE undergrad at Warwick. Left wing activist, aspiring writer and sports lover.

Victoria Kilbane - Anti-EU

My name is Victoria Kilbane, I'm 18 years old and I live in Telford, Shropshire. I'm an enthusiastic person who enjoys discovering new things about the world.
Room Proudly Sponsored by Bob Blackman MP
Robert John Blackman (born 26 April 1956), better known as Bob Blackman, is a Conservative Party politician in the United Kingdom who has been the Member of Parliament (MP) for Harrow East since 2010.
Event organised by Shout Out UK
We are a multi-award winning independent news network and course provider that, via journalism, film, events and education, connects one of the largest networks of intelligent, adventurous and career-driven young people with the aim of getting them more active and interested in politics.
Since our launch in 2014, we have become one of Britain's fastest growing alternative and independent news platforms.