Event Information
Location
DCC Studios Unit 3c Oslo House - West Wing
20 Felstead Street
London
E9 5LT
United Kingdom
Refund policy
Contact the organiser to request a refund.
Eventbrite's fee is nonrefundable.
IN PERSON LIFE DRAWING TICKET limited 4 spaces only TO DRAW THESE SPECTACULAR GARMENTS UP CLOSE IN STUDIO WITH DCC
About this event
Set In the creative hub of Hackney Wick London @dcc.studios opens its doors offering a small number of artists a 2 hour intimate life drawing experience.
Sit within the bespoke hand painted set designs in real life, with professional studio lighting and study couture garment details close up. Meet the living muses of @jadorelavie_ Immerse yourselves fully into our world @drawingcabaretcouture
COVID notes: All attendees must prove they took a negative LF / PCR test that day. We are limiting the numbers of attendees to just 4 per session. (So there is plenty of space to move around and draw at your spacious leisure) Masks are not compulsory.
This class will also be live streamed via zoom.
Join Drawing Cabaret Couture and Siiing Studio in this 2 hour drawing class built into a bespoke set design with art direction and lighting by Matthew Lawrence. This class will be modelled by the professional dancers and models of J'adore La Vie starring two looks from the Malaysian designer Siiing Studio.
For our Malaysian based designer Siiing, this collection was based on self-experience on the way back home. By describing the nature of oneself as a homing pigeon returning back to its original 'nest', seeking safeness. As the covid-19 pandemic struck, students worldwide travelled back to their personal place of safety. As an international student, Siiing travelled far from the UK to Malaysia, flying back to the place they called home, acting as a homing pigeon.
Siiing goes on to explain...
'Thinking about how the pigeon builds its nest, it was integral to my concept to gather materials and resources from my surroundings to create this collection. The textile was created by the recycled and unwanted, by using a method of deconstruction and reconstruction, stripping and re-joining creating new and richly textured textile pieces. Giving 'ugly' a chance to be 'reborn', its alternative beauty, by creating a movement of disruption in construction, making the old anew, rendering the new as old.'
Combined the material with a local natural weaving material - Rattan, having similar imagery and materiality as the nest.
The thought of leads the collection into a settled, subdued and comfortable tone, using white to symbolise purity.
Born in Malaysia, Sing began her studies at Cambridge School of Visual and Performing Arts in 2017, with the pandemic changing the course of her final year and also providing a form of inspiration through necessity.
Using the creative arts as a means of self- expression, Sing believes that nothing provides greater inspiration than the individual and she looks within herself for ideas and direction. Creativity provides a way for her to show people the world she has built-in her head, the world which she inhabits and which steers both her aesthetic and her ideology. Sustainability has become an important aspect of this world which she incorporates into her practice through materiality and concept.
'I've never thought about designing garments. I can make anything that comes to my mind.
I always treated my work as a painting while I'm the painter. Someone said I'm crafty, creative, and even crazy to invent. Fashion is not always about design,it is more about myself, and what I want to do to resonate, evoke emotions with my audience. I wanted to show the audience the Utopia created in my work.'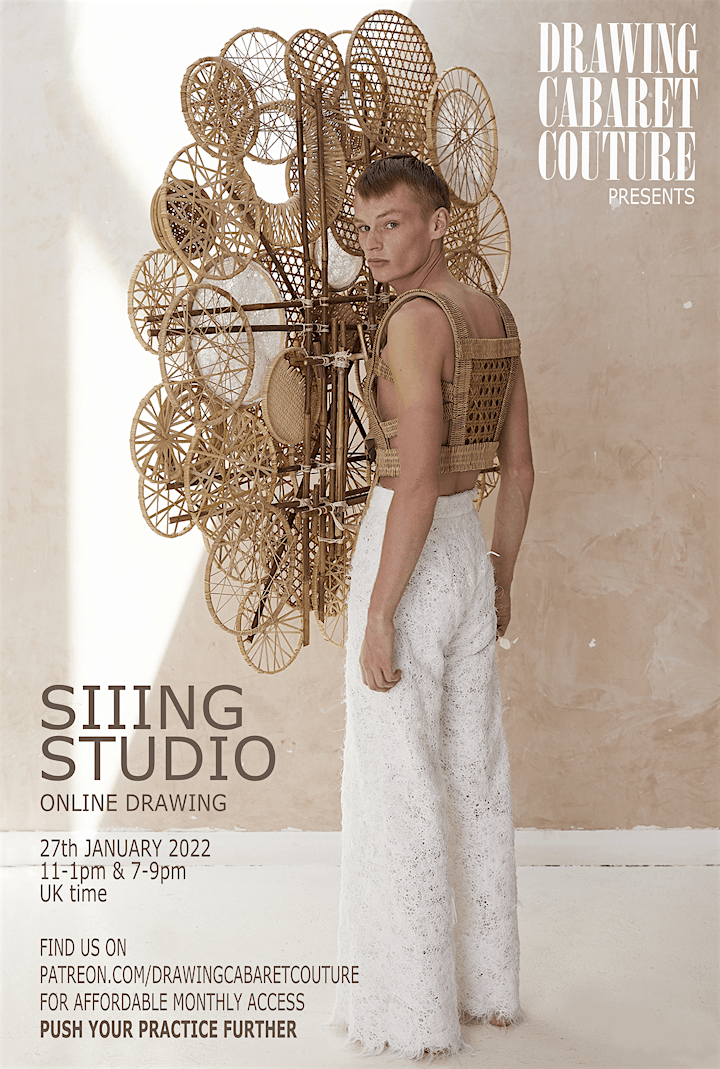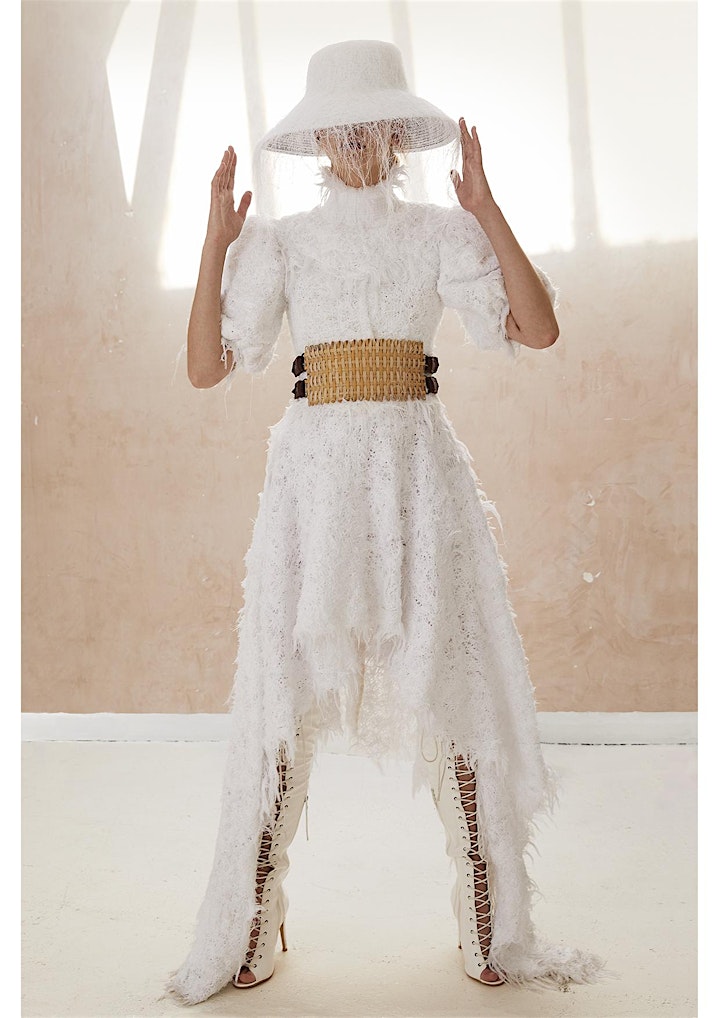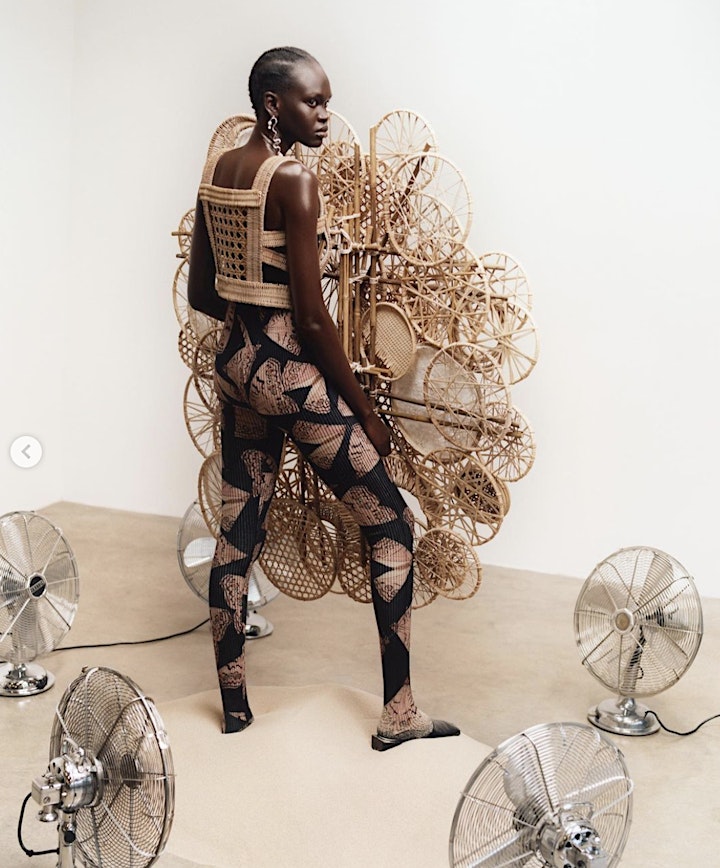 Date and time
Location
DCC Studios Unit 3c Oslo House - West Wing
20 Felstead Street
London
E9 5LT
United Kingdom
Refund policy
Contact the organiser to request a refund.
Eventbrite's fee is nonrefundable.