Half-day meditation course
About this event
IN-PERSON: Bookings on this page are for those intending to attend the class in-person. Online booking is available here.
"Our world is as impermanent as autumn clouds, with our birth and death being like the entrance and exit of an actor on the stage. "
Venerable Geshe Kelsang Gyatso. "How to Transform Your Life"
Buddha said that all produced things are impermanent – that is, they change moment by moment. This isn't just a philosophical theory, but a fact of life; the way things are. Through not being aware of or accepting this reality, we become anxious about difficult situations and attached to people and things – wishing them to remain the same and last forever – and then become deeply disappointed when they do not.
Making ourselves familiar with the truth of impermanence enables us to be more realistic about things and frees us from a great deal of unnecessary suffering.
In this half-day course, Gen Gakyi will explore practical methods to apply this profound wisdom in our daily lives.
Suitable both for those new to Buddhist meditation and those more familiar with the practice.
PROGRAMME
10:00 am Talk & meditation
11:15 am Break & refreshments
12:00 pm Talk & meditation
The event concludes at 1:00pm
We also offer these classes online, please click here for booking details.
Details of membership are available here.
Full details of the meditation centre's programme please see www.meditateinnottingham.org
EVERYONE WELCOME
0115 985 7356
hello@kmcnottingham.org
KMC Nottingham Covid Statement:
In line with current advice, we are keeping the centre well ventilated and increasing the space around chairs in our meditation room. As a result you may wish to bring an extra jumper or hoodie with you for your meditation class.
We do not require you to wear a mask in the centre but you are welcome to if that is your preference. We will still be providing hand sanitiser by our entrance for those who wish to use it.
We ask that if you feel unwell you do not attend the Centre in person.
Kadampa Meditation Centre Managers will review the situation regularly and communicate any changes in our policy in our class booking information.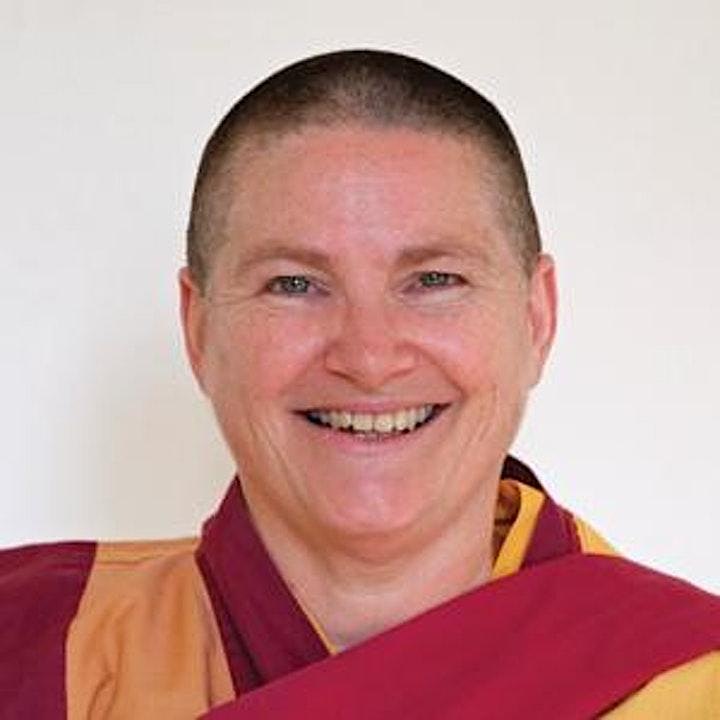 The teacher for this course is Gen Kelsang Gakyi, Resident Teacher at Kadampa Meditation Centre Nottingham, much respected for her ability to present Buddha's teachings with warmth, humour and clarity.
Organiser of IN-PERSON: Nothing Stays the Same
Kadampa Meditation Centre Nottingham (KMC Nottingham) was founded 30 years ago by Venerable Geshe Kelsang Gyatso, as a place of peace and public benefit in the heart of Nottingham where everyone can learn about meditation and modern Buddhism to find practical solution to life's problems through developing wisdom and compassion. We offer classes, course and events suitable for everyone throughout the year. Everyone welcome.
www.meditateinnottingham.org