In search of a bedtime routine. Giving your child the foundations for sleep
About this Event
This is the third OpenHouse on Autism event, designed to give practical help to families with autistic children.
Join our host Emma Woodhouse, autism specialist with Clinical Partners, sleeping disorder specialist Dr Charlie Tyack to discover practical ways to address challenges around getting your child to bed.
Key things you'll learn:
The causes of sleep problems
Creating a low anxiety routine
Creating meaningful boundaries
How to manage waking in the middle of the night
How therapy can make a difference
The format combines an expert presentation followed by hosted Q&A where we will explore and seek to address your questions. All attendees will receive a top tips action plan that you can adapt to your needs, to help put the key insights from the event to use.
Please note these are public events and we are not able to give any personal recommendations.
Your host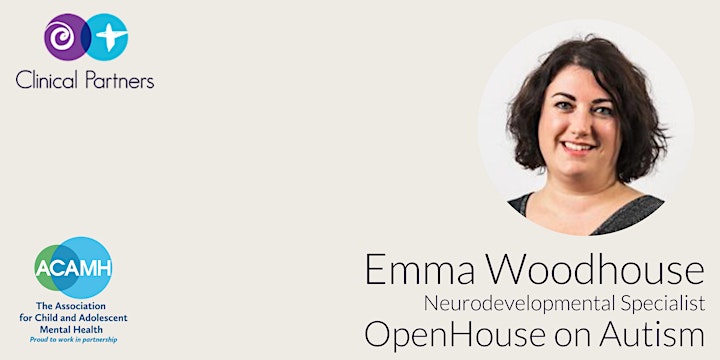 Emma Woodhouse, Neurodevelopmental Specialist with Clinical Partners, is passionate about promoting the psychological well-being of autistic people in all walks of life and is one of the UK's leading authorities on Autism Spectrum Conditions (ASC), ADHD and associated complex mental health difficulties.
Our expert speakers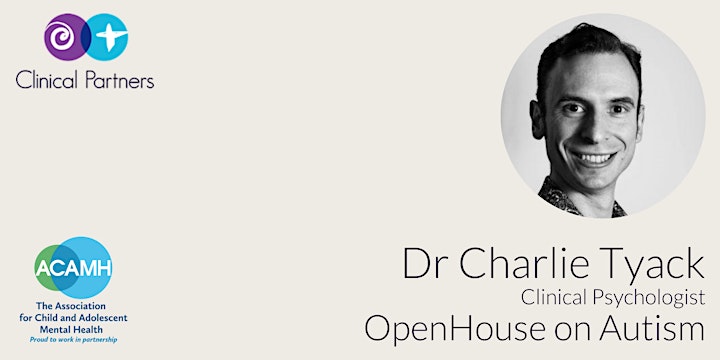 Dr Charlie Tyack is a clinical psychologist who works with people across the full age range. He has extensive experience working with people on the autistic spectrum and with a range of neurodevelopmental conditions. His experience working in a national sleep clinic at Evelina London Children's Hospital involved optimising sleep in the context of long term health conditions and neurodisabilities. He has worked with PSHE to develop sleep lessons integrated with the English school curriculum at all key stages.
OpenHouse on Autism series
Don't miss the full series of events running September - November 2020:
Managing your child's 'back to school' anxiety [02 Sep]
Meal time stress and managing food sensitivities [ 16 Sep]
In search of a bedtime routine. Giving your child the foundations for sleep [30 Sep]
It's not a tantrum, it's a meltdown. Creating positivity around emotions [14 Oct]
"She doesn't seem autistic." Tackling low diagnosis for autism in girls [28 Oct]
How to help schools help your autistic child [11 Nov]
Produced in partnership
The OpenHouse on Autism series is produced by the leading mental healthcare practice, Clinical Partners, in partnership with The Association for Child and Adolescent Mental Health (ACAMH).
About Clinical Partners
Our mission is to make a positive impact on the lives of every one of our patients and their families. CQC registered and with clinics across the UK and online, we combine exceptional mental healthcare with end-to-end support that puts patients' needs truly at the heart.
For advice on autism assessments or getting help with specific mental health challenges, please contact our triage team. We're here to help.
About ACAMH
We are proud to join with Clinical Partners to present these free webinars that will help us work towards our vision of 'Sharing best evidence, improving practice'.
To learn more about ACAMH, and to access a host of free evidence-based resources on a range of mental health topics, visit www.acamh.org.