An evening of readings, book sales, signings, an opportunity to meet the contributors and celebrate Mami Wata.
About this event
Following the uplifting international launch of In Search of Mami Wata: Narratives and Images of African Water Spirits, we promised to host a special evening of readings and interactive presentation of the book. We are pleased to invite you to join us for this celebration of African water spirits at the House of Barnabas in Soho Square, London.
You will have a chance to meet some of the UK based contributors, hear readings, purchase copies and have your books signed. The book, with its enchanting images and narratives, makes a perfect gift for someone, like you, seeking the magic of Mami Wata. You will also be invited to check out some of Way Wive Wordz's other publications to add to your collection.
We are delighted to be hosting the evening in the charming Bazalgette Room at the House of St Barnabas. Spaces are limited so please book early to avoid disappointment and do ensure you advise us if you can no longer attend after booking, so others can have the opportunity.
Whilst there please observe HOSB's social distancing policies, and where possible (if not exempt) wear a face mask.
There is a restaurant and bar at HOSB where you can purchase a bite and refreshments. Do arrive early to do so before the start.
You can order copies of the book here - and get it signed to be collected on the day!
If you missed the launch check out the video below.
Hosts and contributors: Michelle Asantewa, Nicole Rachelle-Moore and Danny Thompson
*artwork on the flyer contributed by Shannon's Artwerkk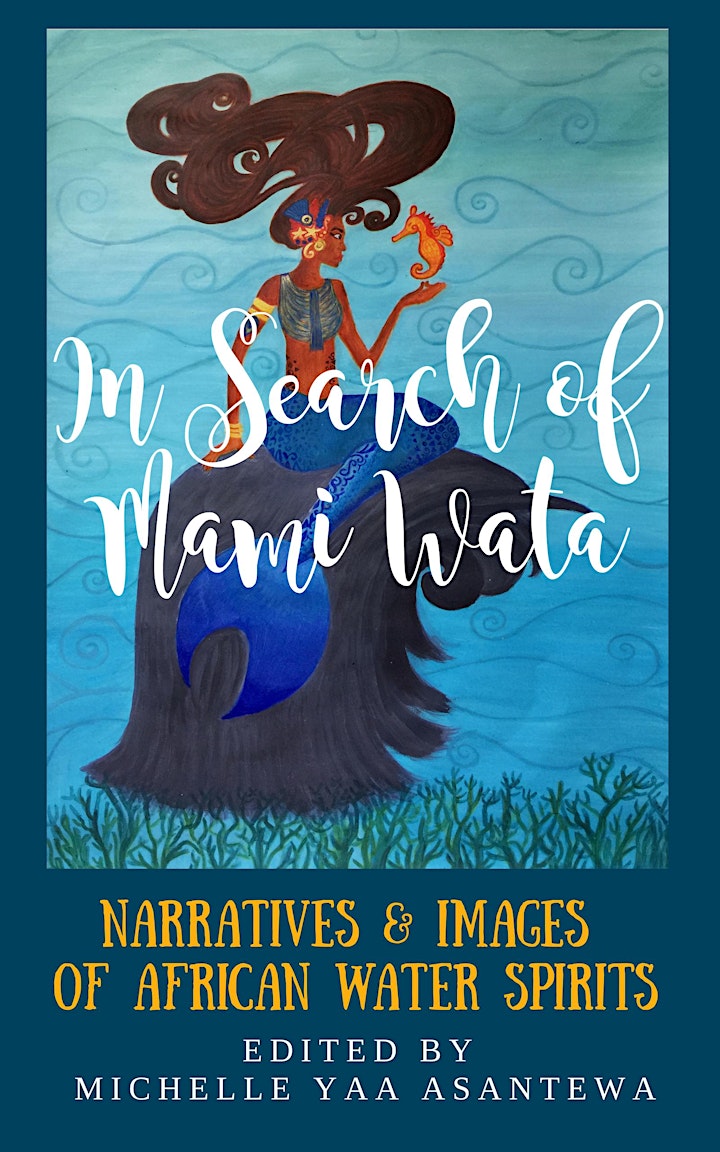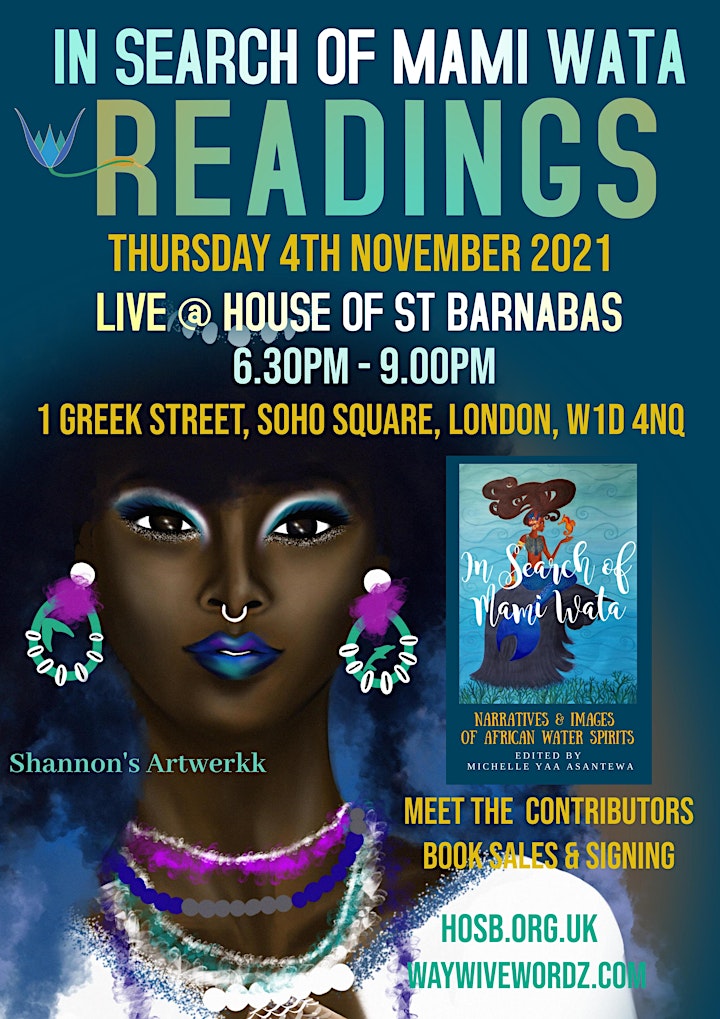 Organiser of In Search of Mami Wata: READINGS & PRESENTATION
Way Wive Wordz specialises in a range of writing and educational initiatives:  publishing, editing and tuition. 
We provide a platform for new, undiscovered, underrepresented voices to make their creative mark in the world of writing. Words are a gift to the world. When expressed with consideration and uniqueness they have a remarkable power to transform lives. Through intimate engagement with this power we feel it's possible to achieve personal success in all areas of life. We take aspiration seriously and pride ourselves in recognising and nurturing talent. 
See Website for details: www.waywivewordz.com