In Shakespeare's Footsteps - Celebrating the Bard's Birthday
Event Information
Refund policy
Contact the organiser to request a refund.
Eventbrite's fee is nonrefundable.
Blue Badge Guide Simon Whitehouse & London Walks present... In Shakespeare's Footsteps - A Virtual Celebration of the Bard's Birthday
About this event
Join actor and award winning Blue Badge Tourist Guide Simon Whitehouse for a London Walks celebration of Shakespeare's birthday over two evenings on 23rd & 24th April.
ACT ONE - Friday 23rd April at 7pm
Shakespeare's Stratford: The Birthplace of the Bard.
In Act One, we take a virtual stroll through Stratford-upon-Avon, evoking the sights, sounds and smells of the medieval market town where on 23rd April 1564 Shakespeare made his entrance (and his exit 52 years later...!)
Highlights include:
Shakespeare's birthplace on Henley Street (and the story of how it was nearly lost to America!)
Shakespeare's schoolroom where the 'whining schoolboy crept like snail unwillingly to school'. Located in the magnificent medieval Guildhall, we examine a Tudor education and the influence it would have on our greatest writer.
Holy Trinity Church, the parish church where baby Will was baptised on 26th April 1564 (& buried in 1616) and where we unearth the sinister story of the curse on his grave.
ACT TWO - Saturday 24th April at 7pm
We join Will, the 'upstart crow', as he arrives in London sometime in the late 1580s into a world of bear baiting pits, brothels and bars...
Highlights include:
Shakespeare's 'local', The George Inn, the last surviving galleried coaching inn in London, discovering how the layout of the building inspired the construction of the first Elizabethan playhouse in Shoreditch.
Shakespeare - The Lodger : We pinpoint exactly where Shakespeare lived in London and discover why trouble with the law forced him to move, as well as how a domestic family row might have inspired King Lear.
The Las Vegas of London: We wander through Shakespeare's Bankside to meet the "Winchester Geese" and the sites of the original Globe & Rose Theatres.
Shakespeare's Legacy: In the heart of the City we find a churchyard where two of Shakespeare's fellow actors are buried and without whom most of Shakespeare's work would be lost.
Shakespeare's Globe: "Let us on your imaginary forces work" with our grand finale at the 'new' Globe Theatre. Completed in 1997 as an authentic reconstruction of the original Globe, we imagine the experience of being in the wooden 'O' and bring to life what it was like to be privy to the premieres of some of the greatest stories ever told!
----------------
This is a virtual tour series via Zoom. The tour takes place at 7pm BST on two consecutive evenings - 23rd and 24th April.
Tickets are £16 per person for the series. Public tours are normally £10 per person per tour, and therefore this series represents a fantastic 20% savings!
Recordings from each evening will be available. In this way, if you miss one, you can still catch up and enjoy both parts. These recordings will be available until four weeks after the conclusion of the tour.
PLEASE NOTE: You will receive your Zoom invitation and a full list of easy instructions no later than 1 hour prior to the start of the tour. Please check your spam folder in case the emails from Eventbrite go astray, and be sure not to 'unsubscribe' from emails on Eventbrite. The Zoom link provided will be the link used for BOTH evenings.
In order to participate in the tour, you will need to have downloaded the Zoom App.
----------------
REVIEWS FOR PREVIOUS VIRTUAL TOURS:
"Thanks Simon for a hugely enjoyable series of talks!" - Geoff Parker
"Such detail and fascinating knowledge! Thank you so much, Simon!" - Hilary Lemaire
"We'll definitely be on board for the next series!" - Josephine Leeuwenhoek
"Just finished this virtual tour (Love in London). I've done several of Simon's virtual tours. Each is unique, each is splendid, each is rich in detail and information. Thank you!" - Patti Frankel
"I always come away from the tours with new nuggets of information. Top notch as ever, Simon. Thank you to you and your fellow guides, they've all been so much fun!" - Helena K
"Always a treat - when we look back on 2020 in years to come, we will always remember that through all the adversity, we were entertained, and our knowledge of London was hugely increased, by the wonderful @tourguidesimon" - Niall Pembury
"Great virtual tour, jam packed full of really interesting and fascinating facts and presented in such a witty and entertaining way and, of course, with such style!! Definitely one to get everybody in the Christmas spirit." - Christine Power
"Thank you Simon, full of interesting and fun facts to get us in the mood for Christmas!" - Lyndsay Kettle
"Wow! @bluebadgesimon you have blown us away tonight with your Charles Dickens virtual tour! It was brilliant! The only disappointment was that it was a little shorter than one of his novels!! Could happily listen to weekly instalments, Charles Dickens' style! Thank you!" - mrs_t09
"We've just been on the #Dickens150 tour with @tourguidesimon. Loved it - informative, accessible, the hour or so whizzed by. Have a look at what else is on offer (at)@londonwalks - something for everyone!" - Louise Rees
"Huge thanks, Simon. Absolutely brilliant virtual tour of Covent Garden this evening!" - Christopher at @themanorhousebb
"Simon is the best! It's actually like being there." - Arlene Freedman
"Another cracking virtual tour with @tourguidesimon - I can see this is going to become a habit for us! Such a great delivery, and so much information delivered. Fantastic!" - Niall Pembury
"Simon, you really bring history alive - thank you for that!" - Wanda Hellevang
"Congratulations! What a fantastic tour. Thank you, Simon!" - Sandra Heuwels
"This was a great experience. Loving your creativity! Thank you!" - Cathy Hayes
"Yes, it really was great! I don't think I would have taken in that much info out on the streets, but I would like to do the walk at some point. Thank you!" - Sarah Mackey
"We can actually see more virtually, beyond the physical space and to the people, maps, newspapers, etc. Really great transition to online!" - Pamela Fuselli
"Thoroughly enjoyed the tour last night; thank you! Will look forward to the Charles Dickens one soon!" - mrs_t09
"@tourguidesimon is a superb guide, and a star of 2020 for many of us who have enjoyed these online tours as a soothing balm to the adversities of this year ... I cannot recommend these tours highly enough." - Niall Pembury
"Fantastic, Simon! Loved it!" - americanlondonguide
"Absolutely brilliant - great evening! Thanks so much!" - Dave Edwards
"Thank you so much. That was excellent. Have posted on Facebook. Thanks again!" - Jo Brindley
"I loved that Simon, the way you tell it all - really gets you thinking!!! Thanks so much." - Julie England
"Highly recommend these tours!" - Zoe Witham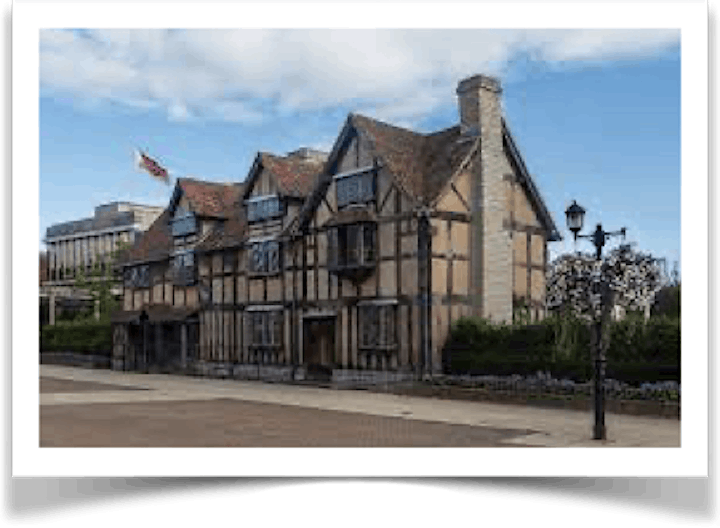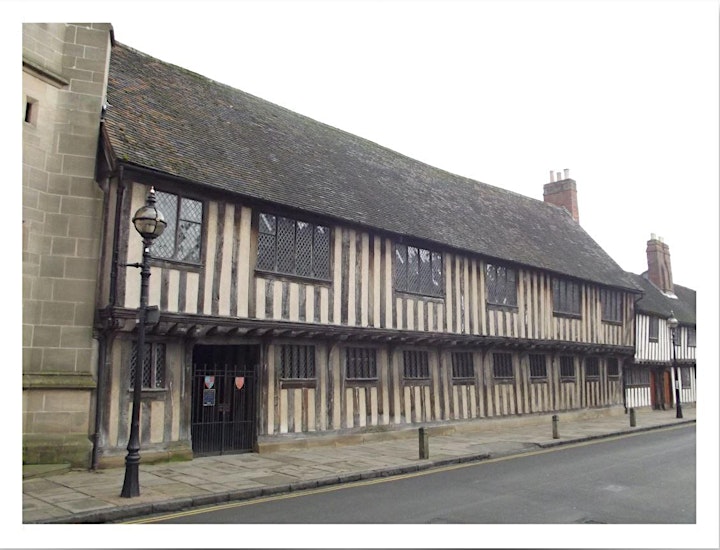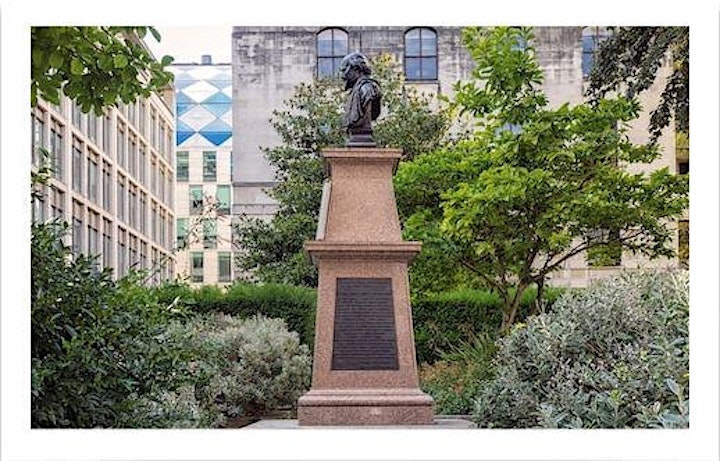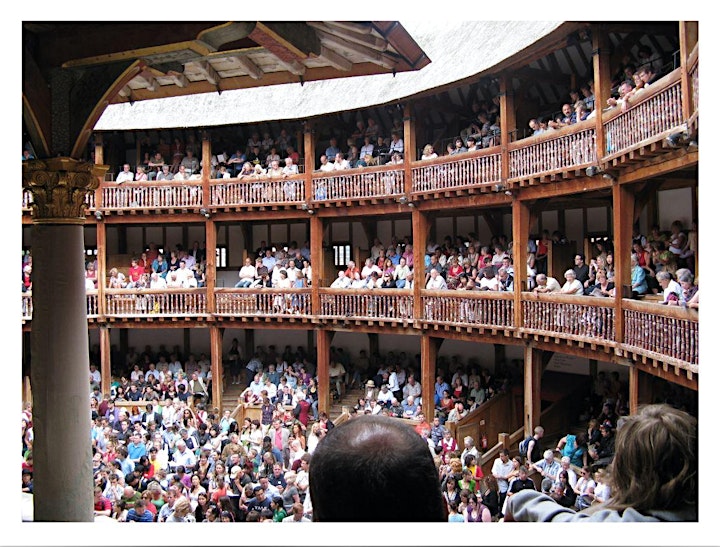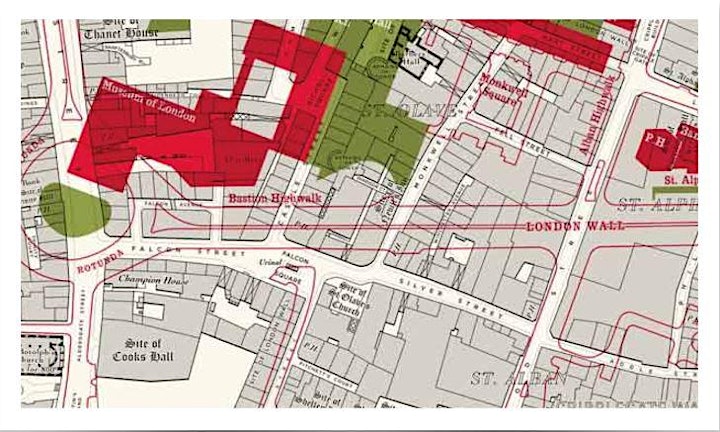 Date and time
Location
Refund policy
Contact the organiser to request a refund.
Eventbrite's fee is nonrefundable.
Organiser of In Shakespeare's Footsteps - Celebrating the Bard's Birthday