In space everyone can hear you scream

Wednesday, 14 August 2013 from 19:30 to 21:30 (BST)
Event Details
Sometime this century, humans will (attempt) to set foot on Mars. Apart from the technical challenges, the physical and psychological threats to the crew will be without precedent.Severe derangements of numerous physiological processes will occur.
The psychological state of the crew will, without a doubt, also heavily influence the chances of mission success. Prolonged separation from loved ones and our home, planet Earth, will place immense emotional strains on the crew.A life devoid of Earth's colors, sounds, and smells, will lead to sensory deprivation and monotony. Altered circadian rhythms and disturbed sleep patterns will result in cognitive and motor impairment. Endless months confined to a small habitable volume will test the patience, stability and diplomacy of even the most highly trained astronauts.
The effect of stress and the spaceflight environment on behavioural health is increasingly being recognised as a critical factor that might ultimately determine the success of long duration space missions. Drawing on his experience in extreme isolation and confinement, Dr Salam will discuss these and other issues.
Biography:  Dr Alex Salam is an infectious diseases and extreme environment doctor. He graduated in medicine in 2003, and following training in a number of clinical specialities, he left the comforts of civilisation in 2008 and took on the role of the European Space Agency Human Spaceflight Medicine Research MD at Concordia station on the high Antarctic plateau, the coldest most remote research base on the planet. There, he spent 13 months researching the effects of extreme isolation and confinement on the human immune system, sleep and behaviour, as relevant to long duration deep space missions. Despite temperatures below -80C, unrelenting darkness, and only 11 other lonely souls, he left with all of his digits and most of his mind intact.
Since returning he has been working with NASA's Behavioural Health and Performance Element, NASA's Habitable Volume Community of Practice, and the European Astronaut Centre, focusing on behavioural issues related to living under intense stress. His search for extreme experiences has taken him deep into the jungle, high into the mountains and most recently microgravity in a free falling jumbo jet. His interests also span the interface between science and design, and he has worked with artists and designers including Tomas Saraceno, Nelly Ben Hayoun and Louise Wilson. Dr Salam is currently taking a sabbatical from his clinical practice in London, and studying for a masters in Cognitive and Evolutionary Anthropology at the University of Oxford, where he is researching the effects of acute stress on social behaviour.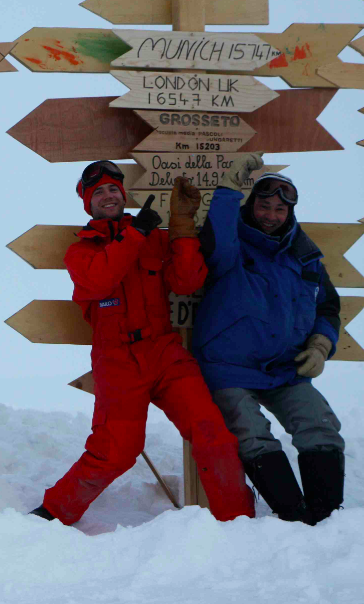 When & Where

The George (upstairs)
213 Strand
London
WC2R 1AP


Wednesday, 14 August 2013 from 19:30 to 21:30 (BST)
Add to my calendar