Description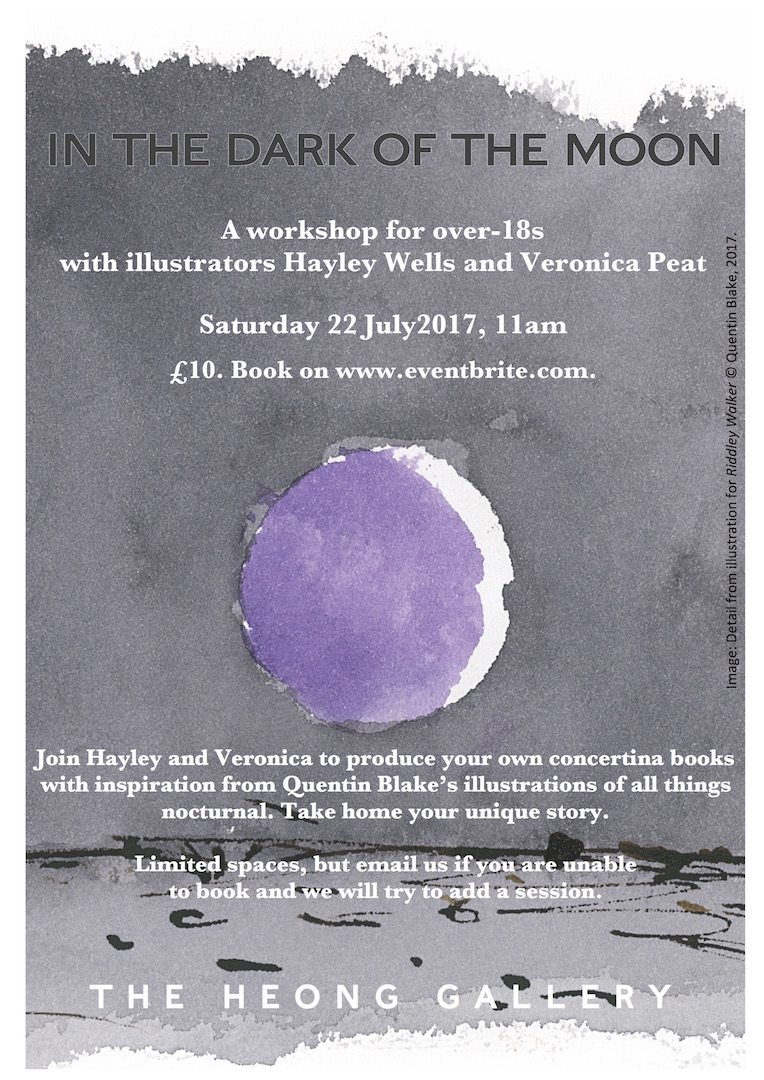 IN THE DARK OF THE MOON
A workshop for over-18s with illustrators Hayley Wells and Veronica Peat.
In response to THE BEST OF ALL POSSIBLE WORLDS: Quentin Blake and The Folio Society
Saturday 22 July 2017
11AM
Join Hayley and Veronica to produce your own concertina books with inspiration from Quentin Blake's illustrations of all things nocturnal. Take home your unique story.
Materials: watercolours, ink, fineliners and found materials.
Limited spaces. If you are unable to book, please email gallery@dow.cam.ac.uk and we might be able to put on an additional session.