Description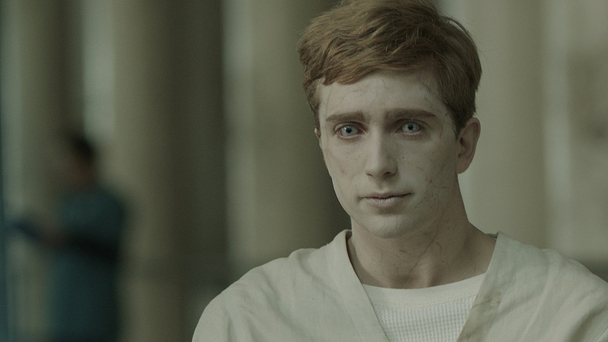 BBC writersroom invites you to the preview screening of the much anticipated new BBC Three drama, In The Flesh, followed by a Q&A with writer, Dominic Mitchell, and director, Jonny Campbell.
Dominic Mitchell's In the Flesh was discovered by Drama North through 'Northern Voices', a BBC Writersroom scheme. Dominic was one of four writers who was selected and received training and script development – his intriguing script took a unique angle on the zombie genre and as a result was developed, commissioned and produced by BBC Drama North.
Set in the fictional village of Roarton, In The Flesh is the story of teenager Kieren Walker and his reintegration back into both the local community and the heart of his family. With its central themes of redemption, forgiveness, acceptance, denial, and the very essence of what it means to be alive or dead, In The Flesh is a complex but tender look at what happens when families get a second chance at mending their past and working together towards an unpredictable future.
Be the first to see episode one of this exciting new drama series in an exclusive screening at Salford University, MediaCity. This is a unique opportunity to put questions to In The Flesh writer, Dominic Mitchell, and director, Jonny Campbell (Eric And Ernie, Doctor Who), who will be in conversation with Kate Rowland, Creative Director of New Writing at the BBC.
To enter in to the spirit of the occasion we would like to encourage those attending to come as zombies (although this is optional). Be adventurous and get out that make-up kit to zombify your look for the evening. If you need some inspiration on how to be made-up as the partially deceased, watch an interview with In The Flesh make-up designer, Nadia Stacey.
Dominic & Jonny will select the best zombified audience member on the night and they will receive a special prize – remember dress to kill!
When: Thurs 7th March 2013
Time: 6.30pm – 8.30pm
Where: Digital Performance Lab, University of Salford, MediaCityUK, Salford, M50 2EQ
This will be the first event in a series of BBC writersroom MediaCity Masterclasses, run in partnership with the University of Salford.
*Please note* this is a highly popular event and in the instance it is over-subscribed you may not get a seat in the main space where the Q&A will be taking place. However, it will be screened in the main foyer area of the venue, where there will be plenty of space for any overflow of delegates.