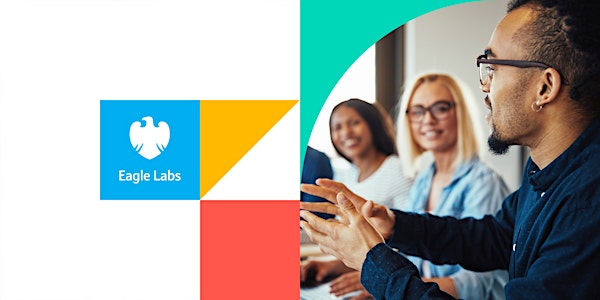 In the Know: Leading with Motivational Intelligence with The Power Within
Event Information
Location
Barclays Eagle Lab Virtual Events
Join us online!
United Kingdom
Beena Sharma, Director of The Power Within Training UK will be sharing her expertise on motivational intelligence
About this event
It's difficult to know everything when you're starting or running your business and entrepreneurs have to wear many hats. In this series, we hear from experts on a variety of topics to educate and support founders with some of the challenges they may come up against.
What is Motivational Intelligence (MQ) and why is it so important for you as a leader?
What impact does MQ have on you, your teams, and your business?
And how can you harness MQ?
In today's constantly evolving markets, it simply is not enough to just keep up. By leading with MQ, you can inspire your teams to take initiative and develop what we call a 'growth mindset'.
Join us for this session as we educate you on what MQ is and how it can influence personal, academic, and business success.
Learn how MQ can help you overcome the barriers to success, breakthrough comfort zones, fears, and self-doubts. Learn how it can inspire your teams to think BIGGER, be BETTER and achieve MORE!
The Power Within Training UK helps people and businesses excel by improving their motivation, self-belief, decision making and leadership skills through a ground-breaking approach called Motivational Intelligence. They are the only recognised consultants outside of North America with the ability to deliver registered training in MQ and, most recently have introduced the world's first SQA approved Executive Diploma in Leading with Motivational Intelligence.
Beena Sharma from The Power Within Training UK, joins us in this session to talk about MQ and the profound influence it can have over one's success in life.
Beena is a qualified industry and corporate trainer experienced in developing and implementing behavioural change programmes. She specialises in developing, strengthening, and inspiring teams to maximise profitability and efficiency. 
Conference details will be sent approximately one hour prior to event start time.
Date and time
Location
Barclays Eagle Lab Virtual Events
Join us online!
United Kingdom