IN THIS BODY

Saturday, 18 October 2014 from 09:00 to 17:00 (BST)
Event Details
Please join us on Saturday 18 October for a special and unique conference.
IN THIS BODY will be a conference style event devoted to exploring the female experience of being and living in our bodies, with their cycles and changes and ups and downs as we grow and bleed, birth and mother, lead and support, age and die. 

We aim to create an intimate and caring space where women feel able to talk about what it's like to be a woman with all the variety of experience and emotion that brings. The day will include plenty of time for sharing our experiences with each other. We believe that by telling and witnessing we bring our experiences out of the shadows and in to the light. In doing so we build connection with each other and begin to see ourselves as part of a wider community of women who share a lived experience in this female body. 
As a result of coming to IN THIS BODY you will;
Gain a greater connection with and understanding of the power of your body - its incredible wisdom, knowing and insight, intuition and emotional intelligence.

Learn to be more at peace with who you are as a woman, to celebrate the great gift that is your body and accept it as an integral and essential part of who you are and what you bring to the world.

Be emboldened to bring 

all 

of these unique qualities to all you do and be, your sense of self and your leadership in the world.
And for those men who will be with us on the day, you will;
Have the opportunity to witness and understand more about what it's really like to be a woman in her body, and thus;

Learn how to connect more intimately and authentically with the women in your life

Deepen your understanding of what it is to be a man in your body and what that means for who you are as a man.
We are excited to introduce our talented Story Sharers who will be telling something of their lived experiences throughout the day. We hope their testimonies will inspire you to get involved in the discussion on the day and share your own experiences of what it is to be a woman in your bodies.

Allie Carter spent 30 years working as a paediatric Physiotherapist in the NHS working clinically for the latter 11 years in Neonatal Intensive care. With an unbridled passion for inspiring and healing others, she now trains people to uncover the best, most fulfilled version of themselves, as a Leadership Consultant, Speaker, Trainer and Mentor.



Aisha Hannibal has 14 years experience in the non-for-profit sector, working as a Senior Manager, Project Coordinator and Trustee. With a background in trauma counselling, she worked for five years in a charity supporting women and men affected by sexual violence and domestic abuse. Closer to home she co-founded Brighton Red Tent community in 2010 and the Red Tent Directory the following year to support the start up, accessibility and flourishing movement of monthly Red Tent gatherings across the U.K and Europe.
 

Angie Macdonald is a web editor and health blogger at WriteHealth.co.uk, where she writes on a number of issues in women's health. She is currently writing a book on testosterone therapy during menopause, drawing on her own positive experience with the treatment. She has been featured in publications ranging from The Daily Mail to Healthy magazine.



After a career stretching from singer to charity executive, Deborah Granville recently decided to become self-employed as a social entrepreneur.  Among other enterprises, she works as a reporter for Crouch End Radio, as well as operating her own events company.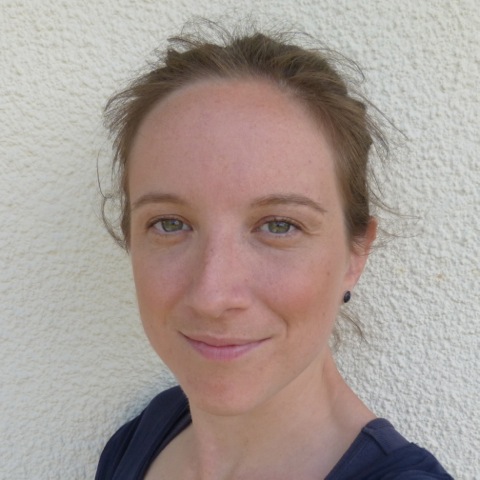 Madeleine Forbes  is a writer and provider of bespoke business support to heart-led businesses.She's currently making the transition from Cambridge to the mountains of the Serra Da Estrela in Portugal where she plans to explore self-sufficiency, growing vegetables and keeping bees and chickens whilst running her virtual business.
 

Miriam Kliers is a psychology graduate and fitness instructor, whose belief is that fitness is something that operates primarily in people's heads.  She runs fitness programmes and workshops to help people understand themselves better, create their own fitness programmes, improve their self-esteem and body image and learn how to make the best of themselves inside and out.

Vena Ramphal is a romance and erotic pleasure mentor. She is in known in the media for making conversations about sex comfortable, uplifting and intelligent. Media appearances include ITV's This Morning, BBC Radio, and several print publications. Her coaching and mentoring practice is based at The Hale Clinic, London - Europe's leading centre for holistic wellbeing. Vena has a PhD in Philosophy and Gender.

Samiel is an international Women's Life Transforming Expert and dynamic speaker who will inspire us all by sharing her incredible journey of self-empowerment covering an extremely delicate subject: anorexia. She is the founder of Dare To Glow in Geneva, Switzerland, dedicated to helping professional women reinvent themselves, align with a deeper purpose and achieve the fulfillment of a new mission in their life. She facilitates highly acclaimed international workshops, retreats and private coaching programs globally.
IN THIS BODY was conceived and created by Mary Ann Mhina Limited and Rona Steinberg of OUT LOUD Coaching and is brought to you by Rona Steinberg and Catherine Stagg-Macey of Belgrave Street. 

Rona Steinberg has been a film and TV lawyer, writer, editor, stylist and full time mother. She has now found her calling as a coach and operates her own consultancy, Out Loud Coaching, catering to private clients looking to express their full, shining OUT LOUD potential. She is also a public speaking coach and trainer.
 

Catherine Stagg-Macey is a geek girl at heart having spent several decades in the technology industry. She's developed software, managed development projects and budgeted and strategised and knows what it's like to be driven to achieve results, to be slave to emails, and to balance company politics and outcomes. She's also learnt the hard way that there is more to life than work. She's followed her heart to move continents, lost close ones, discovered new ones. Depression found her and she managed to lose. If the last twenty years have been about technology, the next chapter will be about people. She has retrained as a coach and founded Belgrave Street, a business offering executive coaching, workshops and facilitation to the technology industry. Her quest is the practice of being human. 

Mary Ann Mhina has had a life-long passion for alternative narratives. Having initially trained as an anthropologist she spent many years living in East and Southern Africa and much of her recent work has focused on women's issues both globally and here in the UK.  She now describes herself as a guide, writer and facilitator with a passion for helping people to reframe what they want and need in their lives. Her first book, "Listening to Our Grandmothers" was published in 2013.


Please join us at 9.15 for registration with a start time of 9.30am. Drinks and light snacks will be provided at intervals throughout the day – there are plenty of places nearby for lunch.
NB This event is focused on women's experiences but men are also welcome to attend. Places are limited so please book early to avoid disappointment.
When & Where

St Luke's Community Centre
90 Central St
EC1V 8AJ
United Kingdom


Saturday, 18 October 2014 from 09:00 to 17:00 (BST)
Add to my calendar