Description
We are delighted to invite you to attend the inaugural lecture of Professor Louise Matthews, Professor of Mathematical Biology and Disease Ecology, Institute of Biodiversity, Animal Health & Comparative Medicine and Professor Tim Parkin, Professor of Veterinary Epidemiology, School of Veterinary Medicine, to be held in the McCall Lecture Theatre, McCall Building, Garscube Campus at 5pm on Tuesday 22nd May 2018.
The lectures will be followed by a drinks reception in the Mary Stewart Building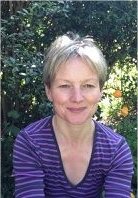 'An epidemiological tour: from the blackboard to the field'
Professor Matthews will give a guided tour of epidemiological problems and challenges from modelling livestock disease control and predicting farmer behaviour to the upside of having a cold and approaches to combatting antimicrobial resistance.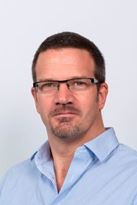 'The prediction of risk and the risk of prediction'
Professor Parkin will discuss how over the last 20 years, studies aimed at preventing (fatal) equine injury during racing or training have evolved from the identification of risk factors to the identification of the 'at risk' horse. He will describe the development of these predictive models that enable identification of those horses at significantly greater risk of injury. Using recent work with the Fédération Equestre Internationale as an example, Prof Parkin will highlight the opportunities for 'real-time' risk prediction and discuss some of the difficulties, in decision making, that are raised when one has to communicate and use information that pertains to injury risk.
About the Speakers
Louise's undergraduate degree was in maths and followed by a PhD in the applied maths departments at Leeds University. She then took up a post-doctoral positions at Edinburgh University working on the epidemiology of livestock disease, followed by a move to Glasgow to take up permanent position in 2005.
Tim Parkin is Professor of Veterinary Epidemiology at the School of Veterinary Medicine, College of Medical, Veterinary and Life Sciences, University of Glasgow. He is also the School of Veterinary Medicine Research Convenor. He qualified from the University of Bristol with degrees in Zoology (1992) and Veterinary Science (1998). He immediately took up a position at the University of Liverpool and went on to complete his PhD on the epidemiology of fractures in racehorses in 2002. Since then he has worked on numerous projects with several different racing jurisdictions around the world, including the UK, Hong Kong, Japan, Australia, South America and the USA. He gained his Diploma of the European College of Veterinary Public Health in 2006 and has worked at the University of Glasgow since February 2007. He has twice been an epidemiological consultant for Racing Victoria Jumps Race Review Committees (2005 and 2008) and is a member of the Equine Injury Database Scientific Advisory Committee in the USA.
For more information, please contact Caroline Hutchinson .