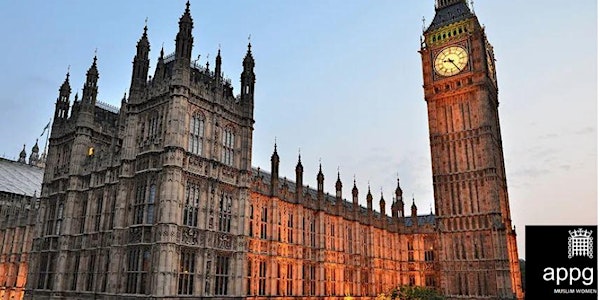 Inaugural Meeting of APPG on Muslim Women & Launch of its First Inquiry
The APPG will announce the start of its first piece of research, which will focus on Muslim Women's Experiences of Maternity Care.
About this event
Inaugural Meeting of APPG on Muslim Women & Launch of its First Inquiry.
On behalf of the APPG Co-Chairs Naz Shah MP (Labour) and Caroline Nokes MP (Conservative) and as the Secretariat of the APPG on Muslim women, we cordially invite you to its Inaugural Meeting on 20th October 2020.
The deep inequalities in maternity care and outcomes in England are well documented. Black women are 4-5 times more likely (and Asian women 2 – 3 times more likely) to die during pregnancy, birth and/or the postpartum period than White women.
The aim of this research, is to develop an in-depth understanding of the experiences of Muslim women who have accessed maternity care in the last five years in England, and to better understand the different factors which have had an impact on the maternal health care received by them.
The APPG secretariat support and maternity research is funded by Esmée Fairbairn Foundation.
Agenda
• Introductions
• APPG Business
• Launch of Inquiry into Muslim women's experiences of maternity care
• Panel discussion on the issues faced by Muslim women when accessing maternal health care services, the need for more research and the scope of the Research Project
Confirmed speakers:
Dr Edward (Eddie) Morris - President of the Royal College of Obstetricians and Gynaecologists
Professor Jacqueline Dunkley-Bent OBE - Chief Midwifery Officer for England
• Q&A session
Once you have registered for this event, you will receive a zoom link prior to the event.
If you have any questions regarding the upcoming event or about the APPG on Muslim women, please contact the Secretariat:
Muslim Women's Network UK, 0121 236 9000, appg@mwnuk.co.uk