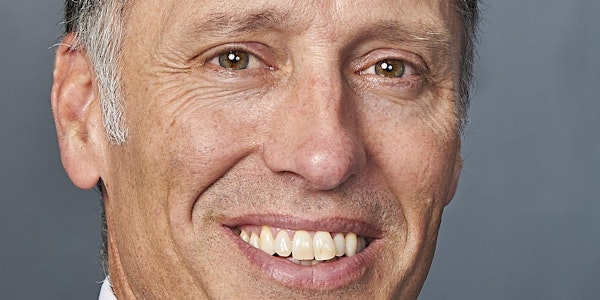 Inaugural Professorial Lecture: Evolving Clinical Research in Bowel Cancer...
Description
Professor Richard Adams -

Evolving Clinical Research In Bowel Cancer: Improving Patient Outcomes At An Individual Level

Bowel cancer is the second biggest cancer killer in the UK, with more than 41,000 cases diagnosed and 16,000 deaths, per year. Many of the changes in the multi-disciplinary treatment of this disease have arisen without the rigour of the randomised controlled trial, whilst notably the randomised controlled trial has often led to an increase in variation of practice as opposed to consensus. With only a small percentage of patients with bowel cancer entering or being eligible for many trials there have been accusations that the results are poorly reflective of the real world or the "everyday" patient.

In this talk, Professor Richard Adams will investigate the evolution of bowel cancer care based upon "best" evidence. He will explore the challenges to future research and delve into the approaches that have the potential to best serve the individual of the future.

There will be a Q&A session with the speaker following his presentation.

Networking - A light buffet, refreshments and an opportunity for networking will be provided after the session.

Booking - Attendance at this event is free, but booking is required. Places will be allocated on a first come basis.

Registration - Registration begins at 5:15pm. The session will start promptly at 5.30pm.



Yr Athro Richard Adams – Datblygiad Ymchwil Glinigol i Ganser y Coluddyn: Gwella Canlyniadau Cleifion ar Lefel Unigol
Mae canser y coluddyn yn lladd mwy o bobl yn y DU nag unrhyw ganser arall ar wahân i un, ac mae mwy na 41,000 o achosion yn cael diagnosis a 16,000 o bobl yn marw bob blwyddyn. Mabwysiadwyd llawer o'r newidiadau i'r dull amlddisgyblaethol o drin y clefyd hwn heb fynd drwy'r broses drylwyr o hap-dreial wedi'i reoli, ac mae'r hap-dreial wedi'i reoli yn aml wedi arwain at fwy o amrywiaeth o ran ymarfer, yn hytrach na chonsensws. Dim ond canran fach o gleifion gyda chanser y coluddyn sy'n cymryd rhan neu'n gymwys ar gyfer llawer o dreialon, ac oherwydd hyn bu llawer o gyhuddiadau nad yw'r canlyniadau'n adlewyrchu'r byd go iawn ar gyfer y claf "arferol".
Yn y ddarlith hon, bydd yr Athro Richard Adams yn archwilio esblygiad gofal canser y coluddyn ar sail y dystiolaeth "orau". Bydd yn ystyried yr heriau i ymchwil yn y dyfodol ac yn archwilio'r dulliau sydd â'r potensial mwyaf i helpu unigolion y dyfodol.
Bydd sesiwn holi ac ateb gyda'r siaradwr ar ôl ei gyflwyniad.
Rhwydweithio - Bydd bwffe ysgafn, lluniaeth a chyfle i rwydweithio ar gael ar ôl y sesiwn.
Cadw lle - Cewch fynd i'r digwyddiad yn rhad ac am ddim, ond rhaid cadw lle. Caiff lleoedd eu dyrannu ar sail y cyntaf i'r felin.
Cofrestru - Bydd cofrestru yn dechrau am 5.15pm. Bydd y sesiwn yn dechrau'n brydlon am 5.30pm.
Organiser of Inaugural Professorial Lecture: Evolving Clinical Research in Bowel Cancer (Prof. Richard Adams)
The Centre for Trials Research at Cardiff University is the largest group of academic clinical trials staff in Wales. We tackle the big diseases and health concerns of our time, including growing resistance to antibiotics, early cancer diagnosis and how to eliminate health inequalities.
We achieve this by forming strategic partnerships with researchers, both seasoned and new, and building lasting relationships with the public, whose participation is essential for the success of our studies.
The Centre for Trials Research is publicly-funded by Health and Care Research Wales and Cancer Research UK to enable applied research that informs policy in health and social care in Wales and the UK, and is currently running studies across Wales, the UK and internationally. 
Y Ganolfan ar gyfer Treialon Ymchwil ym Mhrifysgol Caerdydd yw'r grŵp mwyaf o staff treialon clinigol academaidd yng Nghymru. Mae'r ganolfan yn mynd i'r afael â'r clefydau mawr, a phryderon iechyd ein cyfnod ni, gan gynnwys ymwrthedd cynyddol i wrthfiotigau, diagnosis canser cynnar a sut i gael gwared ar anghydraddoldebau iechyd.
Mae'r Ganolfan yn cyflawni hyn drwy ffurfio partneriaethau strategol gydag ymchwilwyr, profiadol a newydd, a thrwy adeiladu cysylltiadau parhaus gyda'r cyhoedd, y mae eu cyfranogiad yn hanfodol ar gyfer llwyddiant yr astudiaethau. 
Mae'r Ganolfan ar gyfer Treialon Ymchwil yn cael ei hariannu'n gyhoeddus gan Ymchwil Iechyd a Gofal Cymru ac Ymchwil Canser y DU i alluogi ymchwil cymwysedig sy'n llywio polisi ym maes iechyd a gofal cymdeithasol yng Nghymru ac yn y DU, ac mae ar hyn o bryd yn rhedeg astudiaethau ledled Cymru, y DU ac yn rhyngwladol.